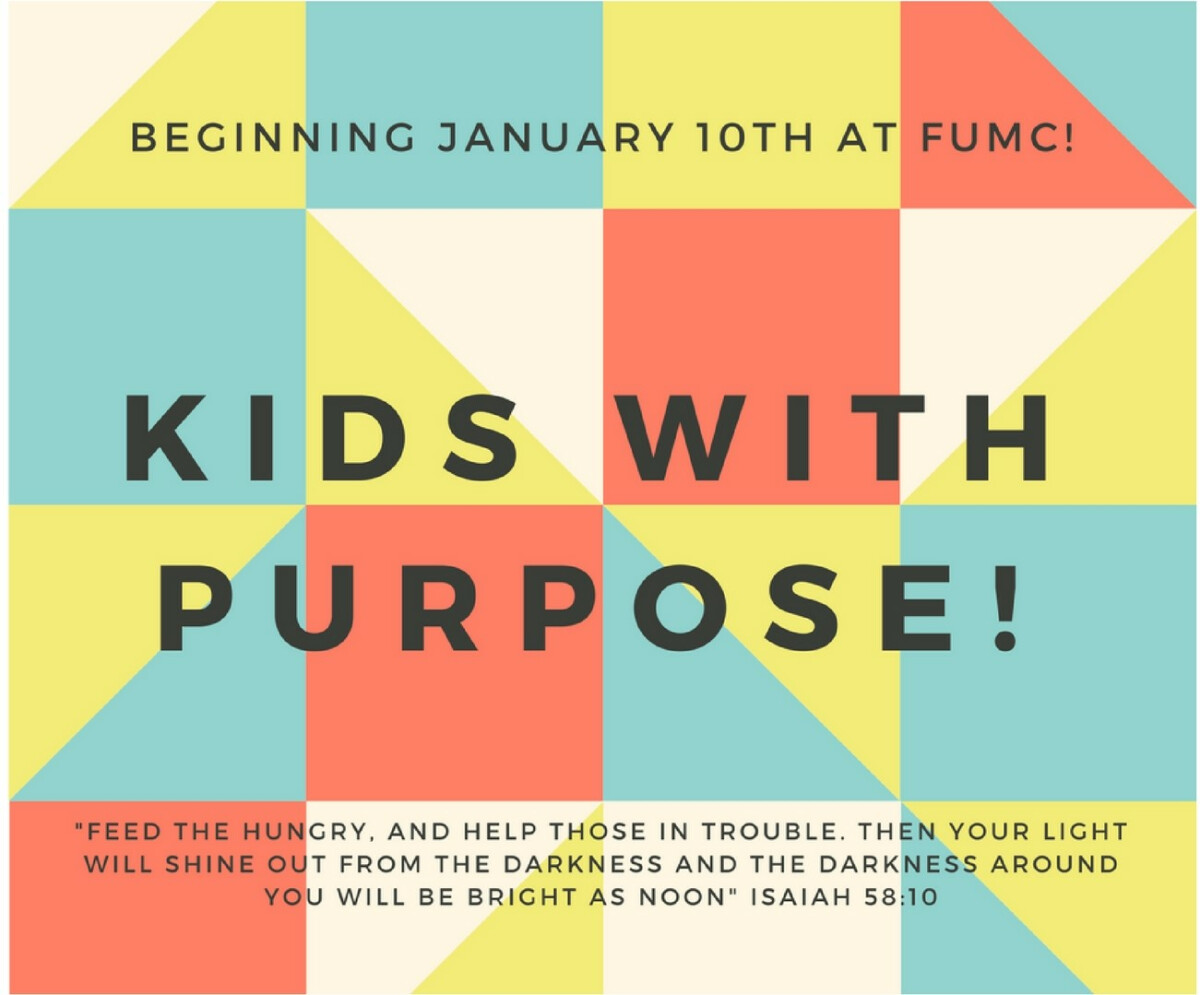 Every Wednesday, from 01/10/2018 to 03/28/2018
,
6:30 PM - 7:30 PM
Our children's mission program, Kids With Purpose, will begin on Wednesday, January 10 and run until Holy Week. We meet children in grades K through 5 meet on Wednesdays from 6:30 until 7:30 to tie our Biblical learning to hands on mission work.
Rachel Burner will again be our program director. Please let or Shannon Bolick know if you are willing to help or if you have a special project you would like to get involved.