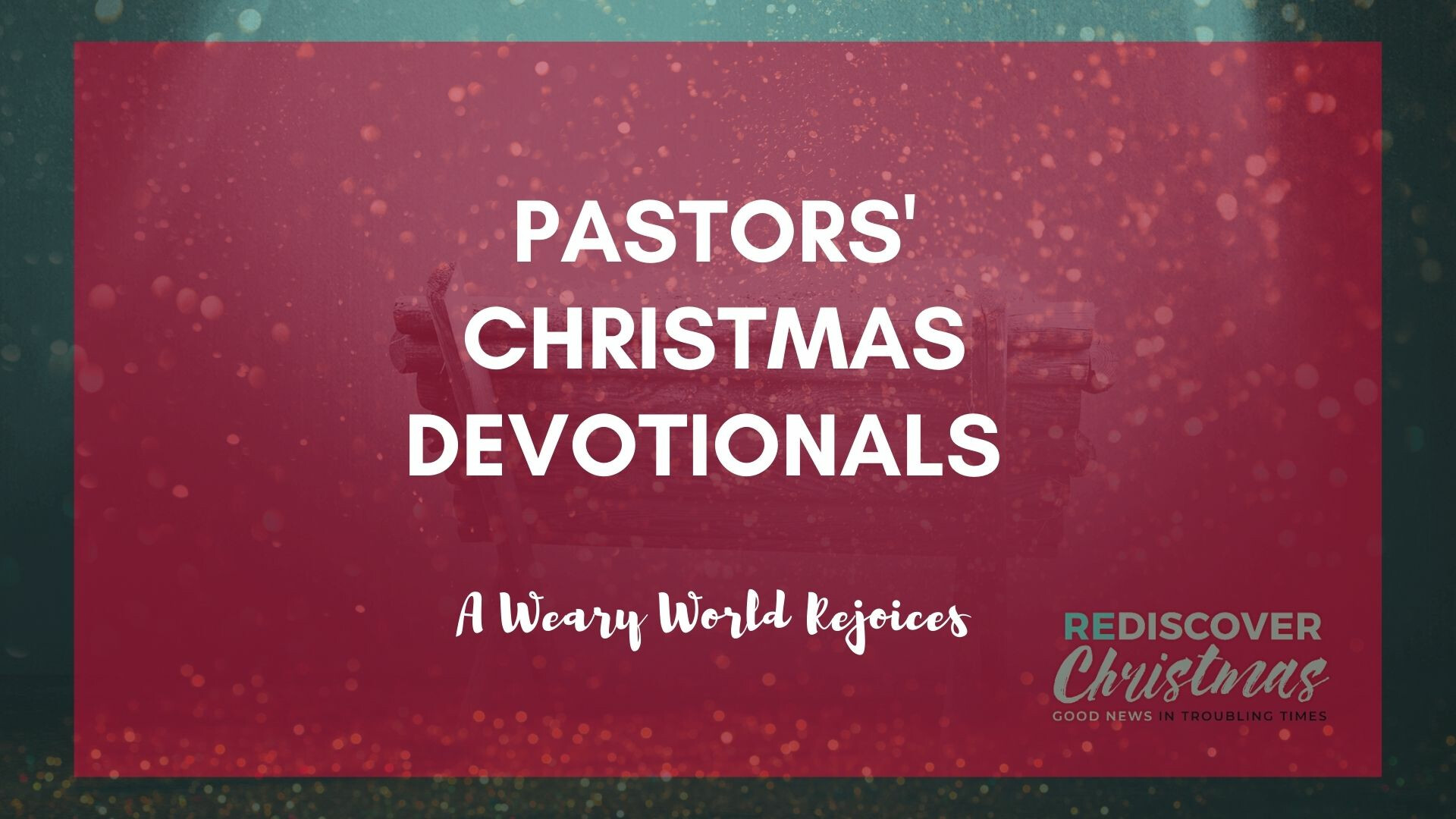 12.18.20

| by

Gina Anderson-Cloud

| by

Pastor Joshua Hagstrom

| by

Pastor Jim Ginther

| by

Chelsea Morse
PASTOR GINA- ANDERSON CLOUD
A Word at Christmas from Our Senior Pastor
"The people who walked in darkness
have seen a great light;
those who lived in a land of deep darkness—
on them, light has shined."
The prophet Isaiah foretold of the coming Light of Jesus Christ to whom lowly shepherds and heavenly hosts stood in awe as his glory was revealed from the lowliness of a manger. God selects such an interesting path for the Savior of the world to enter and change our darkness to Light. It is more than the concept of the "road less traveled." It is the path of love breaking through and surprising all of humanity.
With these words, Dietrich Bonhoeffer wrote of this path of Christmas: "God travels wonderful paths with human beings; God does not arrange matters to suit our opinions and views, does not follow the path that humans would prescribe for God. God's path is free and original, beyond all our ability to understand or to prove." You see, God's path joins us in the darkness, from the low places, and offers magnificent hope. It is not predictable or even what we would do if we were in charge (God forbid!). However, it is always just what we need.
As we've reflected together this Season on "A Weary World Rejoices," where is God in your path? The Psalmist says in Psalm 119:105, "Your word is a lamp to my feet and a light to my path." The Bible interchanges "Word" with Jesus (see John chapter 1). Where is Jesus calling you into his marvelous Light, into his grace upon grace, even as you may see weariness all around?
Yes, the world is challenged right now. Yet, we have a Savior, born to give Light, for all eternity. That Light shines now. It is available to all our paths, journeys, and longings. Our job is to open our eyes and see where he is shining, and even more importantly, to find our place, like the angels and shepherds of old, to stand in awe and tell the story of his love that enlightens and comes to give us peace.
Friends in Christ, I am so thankful for each of you. Our church family is blessed by a bond that cannot be broken as we distance and cannot be taken away by any fear. My prayer for you is that your path will have marvelous Light that gives you great joy this season and always!
Merry Christmas and blessings for a most wonderful New Year!
Pastor Gina
PASTOR JOSH HAGSTROM

Luke 2:12-14
12 This will be a sign for you: you will find a child wrapped in bands of cloth and lying in a
manger." 13 And suddenly there was with the angel a multitude of the heavenly host, praising
God and saying, 14 "Glory to God in the highest heaven, and on earth peace among those whom he favors!"
Edmund H. Sears penned the lyrics to the hymn It Came upon the Midnight Clear back in 1849.
The third verse sings, "And ye, beneath life's crushing load, whose forms are bending low, who toil along the climbing way with painful steps and slow, look now! For glad and golden hours come swiftly on the wing. O rest beside the weary road, and hear the angels sing!" I imagine many of us can relate to Sears' images of life's crushing load and the feeling of toiling along a climbing way, especially this year. Thank goodness the song does not stop there! Even in the hardest of years, we are able to rest beside the weary road of life and hear the angels sing. For they sing of the Good News of the Messiah and of God's peace. Glory to God in the highest heaven!
This Christmas, you are invited to rest in God's peace that He freely offers you. As we celebrate Christ's first coming as the child wrapped in bands of cloth lying in a manger, we live into that peace Jesus gives us (John 14:27) as we anticipate the second coming. May we end 2020 as well-rested followers of Christ, led by the Holy Spirit, into a deeper relationship with God the Father.
Merry Christmas, Church. Glory to God in the highest heaven!
Pastor Josh

PASTOR JIM GINTHER
2 In those days a decree went out from Emperor Augustus that all the world should be registered. 2 This was the first registration and was taken while Quirinius was governor of Syria. 3 All went to their own towns to be registered. 4 Joseph also went from the town of Nazareth in Galilee to Judea, to the city of David called Bethlehem, because he was descended from the house and family of David. 5 He went to be registered with Mary, to whom he was engaged and who was expecting a child. 6 While they were there, the time came for her to deliver her child. 7 And she gave birth to her firstborn son and wrapped him in bands of cloth, and laid him in a manger because there was no place for them in the inn. Luke 2: 1-7

I don't have to say it. It has been a tough year. I won't recite the list of woes. Most of us are aware of them. As I have talked with folks, I have encountered those who wondered where God is in all of this?
I imagine there were days Mary and Joseph felt the same way. Here was Mary and Joseph's year. It began with a supernatural visitor appearing and announcing a child would be born, without a father, conceived out of wedlock. They would have to decide whether to endure the family and townsfolk's talk, go through with a wedding, prepare and provide for a child they were not expecting and trust the crazy promises made about Him. That was before they were ordered to participate in a census ordered by a foreign government in a town 80 miles away, traveling with a pregnant woman in her ninth month on the back of a donkey. Only to discover Joseph's hometown overrun by out-of-towners compelling them to bunk in with the livestock because there were no beds to be had at an inn. After all this, Mary gave birth in a livestock shelter, a feeding trough for a crib, while all through the night, mysterious visitors came to gawk and marvel at the child, plying His parents with the most unbelievable tales.
I don't believe that this was the year that Mary and Joseph had envisioned twelve months before. Hardship after hardship after hardship. I wonder if there was a point where they wondered if God would answer their prayers for relief and rest. I wonder if they ever thought, "If God is with us, why does our life look like this? I wonder if, at some point, they questioned if they had misunderstood God entirely and pondered whether or not He was in this at all. And yet, one lesson of this story is that right here, in the midst of the craziness, in all the hardship, through all the suffering and pain that God was answering their prayers. It was here that He was fulfilling His promises, achieving His purposes, bringing forth for them and all the world a "new and glorious dawn." One that would bless them in ways they could not yet begin to conceive.
MERRY CHRISTMAS AND PRAISE BE TO GOD!
Pastor Jim
PASTOR CHELSEA MORSE

23 Jesus said to him, "If you are able!—All things can be done for the one who believes." 24 Immediately the father of the child cried out,[a] "I believe; help my unbelief!" (Mark 9:23-24)
This year will be a really fun Christmas at the Morse household. Both boys are in peak Christmas cheer mode and I am so grateful to see the JOY of the holiday through their eyes. I know that these days of making cookies for "Santa" are fleeting, so we try to cherish them the best that we can despite the busyness of the days leading up to the blessed morning.
In the days leading up to Christmas, I have been surrounded by holiday cheer and joyful stewards leaning into Christ's call to love our neighbor. It is a beautiful thing! Yet, I have to admit, this year feels a bit different and I have been a bit of a "Grinch" these last couple of weeks. I have failed to slow down and enjoy the moments of Christmas cookies and holiday lights. My brain has been hot-wired to blitz to the next deadline and I have not stopped long enough to smell the hot cocoa. Honestly, in the year that we have had, I have been frustrated with the lack of traditions that I so enjoy every year like singing carols and gathering with friends. As we look into the new year, I sometimes find myself reluctant to get too excited, in fear of being let down, if I think that 2021 will be a better year than 2020. Like I said…Grinch. I have probably been sucking the JOY out of the room like the humongous vacuum portrayed in the Dr. Seuss classic. I know we can all get a little blue this time of year and I think it is healthy to acknowledge our feelings and sit with them, grieving our losses as necessary.
Yet, in the midst of my own holiday pity party, the Lord "checked" my Spirit and led me to this verse. While this passage is not a traditional advent text, it does reflect the advent theme of waiting in expectation for God to reveal the hope that is to come. Like a child believing in the magic of floating reindeer and sugar-plum fairies, we put our Hope in a God who promises to bring JOY to those who believe. A God who sent a boy-child as our Messiah. Our Emmanuel. Something so unexpected and yet, even in our unbelief that things would ever be better, God sent a miracle in the darkness. The birth of Jesus is a promise that things will be better, even when we cannot see it at the moment. Like the father who cried out to Jesus, "I believe, help my unbelief!" we, too, can cry out and be honest with our doubts. We can both believe and ask God to help us to be reminded that all things are possible through the Hope that comes from Christ, our Lord.
Love and peace to you,
Pastor Chelsea