Youth
Our goal is to provide an open atmosphere where students can know that they matter. Where students can be honest, open, heard, accepted, and equipped to live as a light for Christ, no matter what the cost! We do this by...stepping out of the box!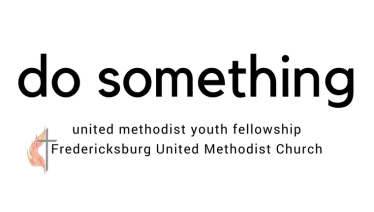 UMYF (United Methodist Youth Fellowship)
Youth group is a fun way to spend time together - sharing in Christ through discussions, activities and some being downright silly at times too.
To see what youth is up to this year, please be sure to get on the email list by contacting Amy Dotto at or David Carryer at .

We also have an active Facebook page that is a great place to plug in to what is going on. Join or just check it out by clicking here.
Join us this year as we seek new ways to show God's love using our hands and feet.
Our Big Event right now is EASTER BREAKFAST! This is a huge tradition at FUMC and takes a lot of people to pull off. We feed the multitudes and in addition to having a great time, we earn money to support all of our Youth Summer Missions. We would love for you to jump in and help... whether it is through donations of food and supplies, helping on Easter morning for a shift or coming to support through your eating and donations. This is just for YOUTH and their families... any one can help in any of the ways!
Easter morning 7:00 - 11:00 am in the Fellowship Hall!
We hope to see you there!
click here to go to the signup genius for food donations
click here to go to the signup genius for Shift volunteers
Youth Schedule
Sunday School Starts during 9:45 Service
High School Meets downstairs in the Youth Room
7-8th Grade Meets in room 219
6th Grade Meets in room 207
Youth Small Group Study
Youth Sunday School classes utilize media, activities, and discussion to explore the Bible and our Methodist traditions. During the school year FUMC offers a sixth-grade class, a seventh and eighth-grade class, and a senior high class at 9:45.
Confirmation 2019
Confirmation within the Methodist Church is a time of spiritual exploration that culminates in an affirmation of faith and membership in the church. The class is open to all youth who have not yet been confirmed, beginning in sixth grade. Confirmation classes begin in January and run through Pentecost (May or June). Classes meet on Sunday afternoons. In addition to class time, the program offers field trips, a lock-in, and mission opportunities.
GRADUATING SENIORS
We want to recognize and celebrate your accomplishments. Please fill out this form to help us know all you have done. Once you submit online, it will be emailed to Amy Dotto.
Also, scholarships are available to you. Please apply by May 5 using the application as a guideline for all that you must submit. The completed package should be hand delivered to Amy Dotto or David Carryer.
Youth Mission Opportunities
Micah Breakfast: Will post when next Micah breakfast is as soon as scheduled.
Youth Music Ministry
Special Summer Programs