Youth
We want to recognize the many accomplishments of our Seniors as they graduate. Please take a minute to submit this form so that we may recognize them and share it with the congregation.
Our goal is to provide an open atmosphere where students can know that they matter. Where students can be honest, open, heard, accepted, and equipped to live as a light for Christ, no matter what the cost! We do this by...stepping out of the box!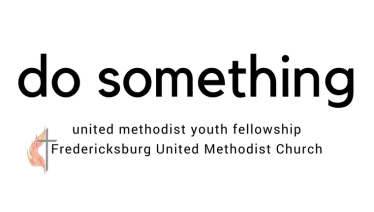 UMYF (United Methodist Youth Fellowship)
This year UMYF will look a bit different. The Youth Council Committee comprised of various volunteers, parents and church members took the time to sit down and meet with a handful of youth to hear what OUR YOUTH want out of Youth Group.

We will continue to focus our time together around growing in faith, fellowship, and fun but it won't always come in the form of Sunday nights downstairs in the fellowship hall. To see what youth is up to this year, please be sure to get on the email list by contacting Amy Dotto at .

Join us this year as we seek new ways to show God's love using our hands and feet.
---
Youth Schedule
UPCOMING Youth Events: Mark your calendars now! There are great things in store for our FUMC youth this year. The last Sunday School will be held on June 24 until the fall. Look for notices of Summer activities on Instagram and in your email.

Sunday School Classes - Sunday mornings at 9:45 a.m.
6th-8th Grade: Meets in Room 207
High School: Downstairs on the lower level in the Youth Room
Youth Events on the website Calendar
Go to the calendar list or the full calendar and select Category "Youth"
---
Youth Small Group Study
Our Sunday School year started Sunday, September 10 - but stop by, we'd love to have you. See you Sunday at 9:45 a.m. in the youth room downstairs!

Youth Sunday School classes utilize media, activities, and discussion to explore the Bible and our Methodist traditions. During the school year FUMC offers a sixth-grade class, a seventh and eighth-grade class, and a senior high class at 9:45 and 11:00 a.m. Please check the Sunday News & Notes (Worship Bulletin) for classroom locations.
During the school year youth will enjoy different study opportunities on Wednesday evenings after the family fellowship dinner. In this intimate setting youth may delve further into Christian topics.
Confirmation 2018
Confirmation within the Methodist Church is a time of spiritual exploration that culminates in an affirmation of faith and membership in the church. The class is open to all youth who have not yet been confirmed, beginning in sixth grade. Confirmation classes begin in January and run through Pentecost (May or June). Classes meet on Sunday morning. In addition to class time, the program offers field trips, a lock-in, and mission opportunities.
Youth Mission Opportunities
Micah Breakfast: Will post when next Micah breakfast is as soon as scheduled.
Youth Music Ministry
Special Summer Programs
Westview on the James Counselors