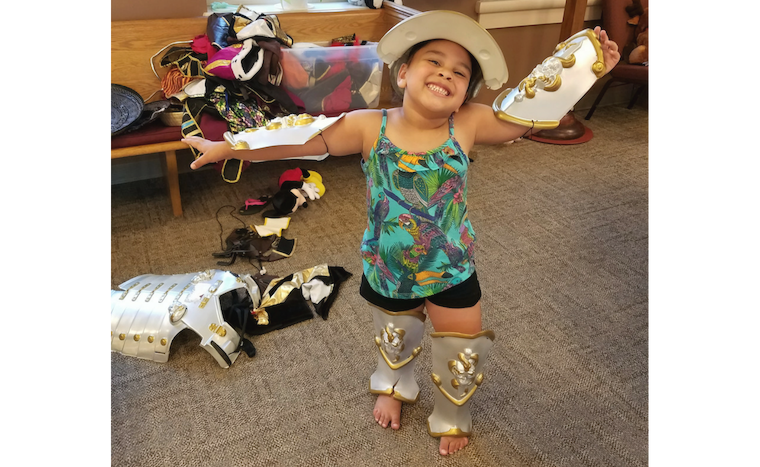 05.31.19

|

Stories

| by

Fanya Morton
Eight years ago, I answered a church email looking for volunteers to help chaperone kids at Heritage Park who participated in a summer camp with a goal of lifting people out of poverty by helping them to become productive members of their community. Heritage Park is home to several refugees who have settled in America for various reasons. These kids were participating in the first year of a summer camp that grew out of the mission of a local church.
Fredericksburg Baptist Church started this summer program that came to be known as S.O.K.S. (Swahili for Speak, Dream, Grow, Read). They helped acclimate refugees to this community, offering English classes, reading, and general fellowship to a few refugee families with 7-10 kids participating daily. This daily program became a magnet that drew kids of all ages out to play games, read, and fill the summer afternoons with productive activity. The goal of the initial S.O.K.S. Camp was to feed the children physically, spiritually, and mentally. The organizers sought volunteers from area churches to sponsor one week of S.O.K.S.. This was an opportunity to serve and be the hands and feet of Jesus.
As I served as a chaperone that first week, I felt a strong call that FUMC should be a part of this effort; this was an opportunity to make a difference in the lives of kids living in our own community. And so, I became the SOKS Camp representative for Fredericksburg UMC.
Fanya Morton
How can you share YOUR Gifts and Talents? Weeks of July 1-5 and July 8 – 12, 12:30 – 3:30 on Mondays and Wednesdays there will be Craft Activities an on Tuesdays and Fridays there will be STEM Activities to inspire creativity and excitement about science, technology, engineering and math!
Consider joining in the fun with the children this year and remember some needed supplies we are collecting in Mission Control.
Large Bags of Fiber Fill (making pillows)
Gently used or new books for all ages
Coloring books, markers, crayons
Jump ropes, sidewalk chalk
Juice Boxes, snacks, freeze pops
For more information on how you or your Sunday school class can help with this local mission, please contact Fanya Morton (540-840-4886) or