Christmas
The HOPE of Christ has arrived with the season!
Share your light, love, hope, and joy!
Saturday, December 4th
Games on the Green - Join us on the Methodist Green facing Princess Anne Street for some games, s'mores, a photo booth, and more! The Youth Ministry will be selling concessions down at the street level to raise money for their mission trips and programs!
Come grab your spot for the parade and some treats (which begins at 5:30 pm) and ring in the season with us!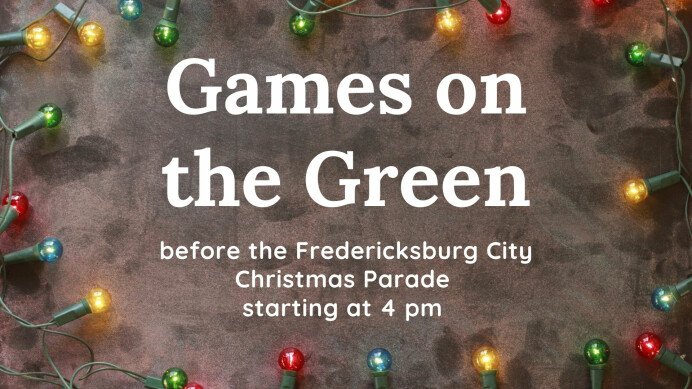 Thursday, December 9th, 5:00 - 6:30 PM
Join Micah Street church and make new friends ringing in the season with some carols and hot cocoa in the downtown Market Square. Look for Pastor Chelsea!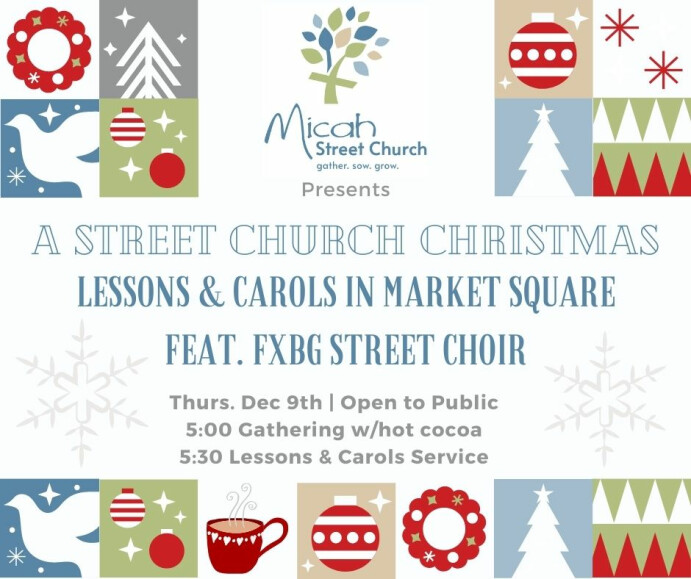 Sunday, December 12th, 8:15, 9:45, and 11:15 am
Join us in worship this morning for special music with orchestra and choir at our 8:15 AM & 11:15 AM Traditional services.
The Contemporary Worship Team will be leading at our 9:45 AM service and our Children's choir is singing!
Don't miss this morning of music and Christmas joy!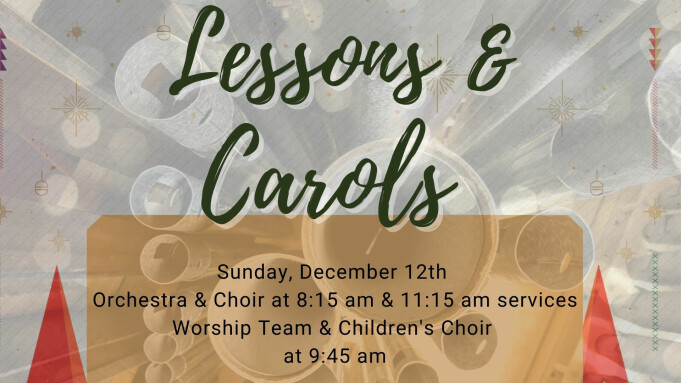 Sunday, December 12th, 5:00 - 7:00 PM
Meet in the Gathering Space to go out in the community and do some good old-fashioned Christmas caroling.
Then return to FUMC and enjoy some hot chocolate and fellowship!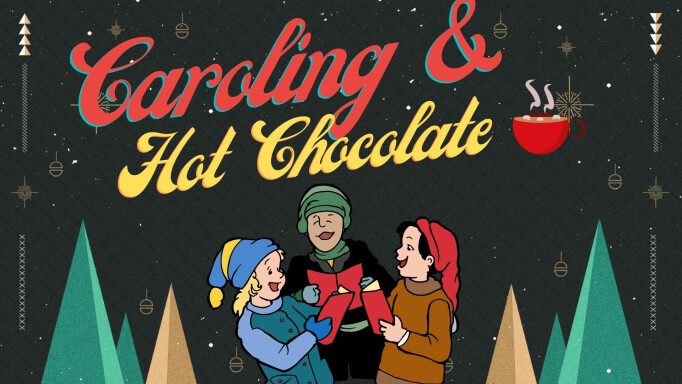 Wednesday, December 15th, 6:00 -7:30 PM
Join us in Kobler Hall for a family dinner, PLEASE RSVP for dinner to Kim -
Seasonal crafts and hands-on activities for kids of all ages!
---
CHRISTMAS EVE WORSHIP

4:00 PM - Family Service in Kobler Hall
6:00 PM - Traditional Candlelight Service in the Sanctuary
8:00 PM - Contemporary Candlelight Service in Kobler Hall
7:00 PM - ONLINE Traditional Candlelight Service
11:00 PM - Traditional Candlelight Service in the Sanctuary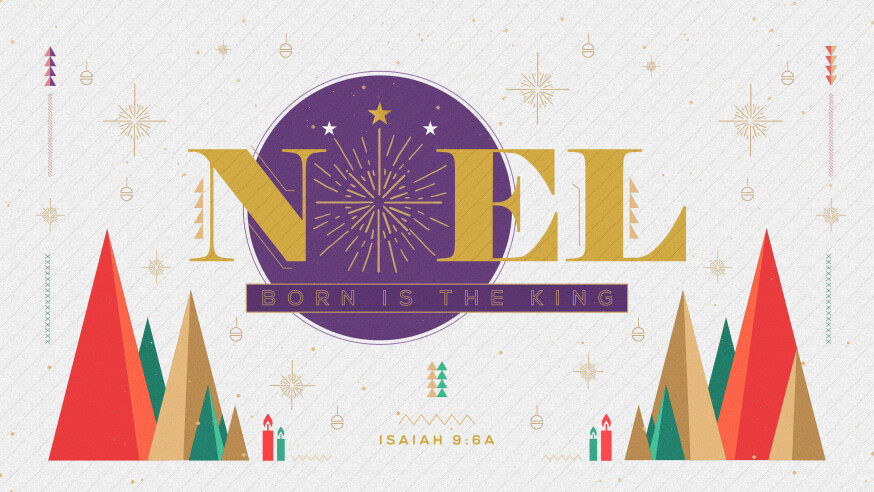 (see below for PARKING information)
---
Looking for a small group/bible study to be all in on for the season?

Check out the companion book below to follow along, order the daily devotional or find leader resources for your small group!
1 in-person on Sunday mornings at 9:45 am - Email Pastor Mary to get connected
2 ONLINE options:
NOON on Wednesday's with all the pastors at THIS Zoom connection, and
6:30 PM on Wednesday evenings with Pastor Josh at THIS Zoom connection
both links need the Passcode: 258909
In addition, look out for a weekly video devotional available on our YouTube page, plus a written weekly devotional by our Pastors, through email! (don't get our emails? sign up HERE!)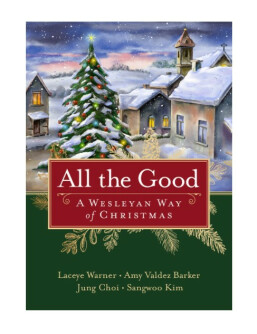 ---
MISSION / SERVE OPPORTUNITIES
We invite you to think and pray about doing "ALL THE GOOD" through this Advent & Christmas season by joining in ministry with us in one (or more! ) of the following ways!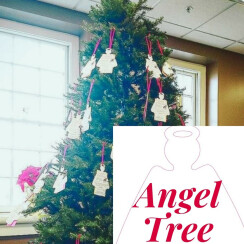 Angel Tree in connection with Prison Fellowship
Find our tree in the Gathering Space near Kobler Hall and grab a tag to get a gift for a child of a parent who is incarcerated.
Want to help from home?
1) CLICK ON the image above to find the children's tags to give to online!
2) YOU WILL NEED this code for FUMC: KW5D7 (just copy and paste it! )

Micah Ministries opportunities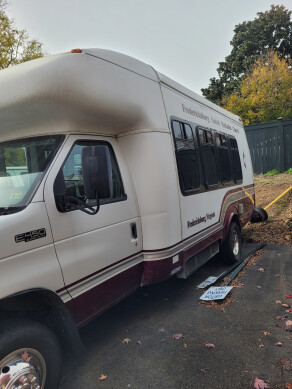 Drive the van for the Micah Cold Weather Shelter(at Red Roof Inn)
We are searching for drivers on Monday evenings through the winter (November 2021 - March 2022) We have secured our church bus and just need drivers. If you have time to help please let Mike Cotter know ASAP so he can coordinate a schedule. The more we get the easier this SERVICE opportunity will be. If you have driven before you just need to complete the re-authorization form at FUMC. If not, we just need to get you approved and on our insurance approved list which means a copy of your license and form completed...as well as an easy check of your driving. EMAIL MIKE COTTER to get involved!
HELP AT THE DAY CENTER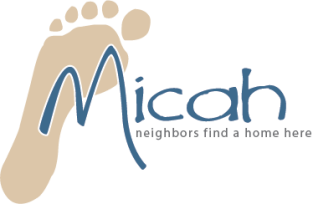 Volunteers are needed at the Micah Hospitality Center on Princess Anne Street from 2:30 to 5:00 PM to assist guests waiting to screen for hotel shelter, return phone messages, and sort mail.
We hope to fill the following dates on Mondays with church volunteers but if another day of the week (Monday through Friday) is better for you please let us know.
Nov 22; Dec 10; Feb 7,14,21,28; March 7,14,21,28
Contact Diane Cotter at or call 540-845-9636 to volunteer or to get more information.
Visit our COME SERVE page to find even more ways that we support year-round!
---
On Christmas Eve we like to reserve the two Charlotte Street parking lots for guests, the elderly, and those with small children (in carriers or strollers).
We ask that able-bodied members and regular attendees please consider parking on the street or in one of the other lots available on Sundays, see map below:
The lot behind Kobler Hall on Charlotte Street, which used to be an old rental property lot.
The lot on the church side of Charlotte Street, which is closest to Princess Anne St.
The municipal lot on Princess Anne St. between City Hall and the Courthouse.
The kitchen lot off of Princess Anne St.
There will be signs at each of those lots.
Thank you for making our church a welcome place for others to experience the birth of Christ this Christmas.