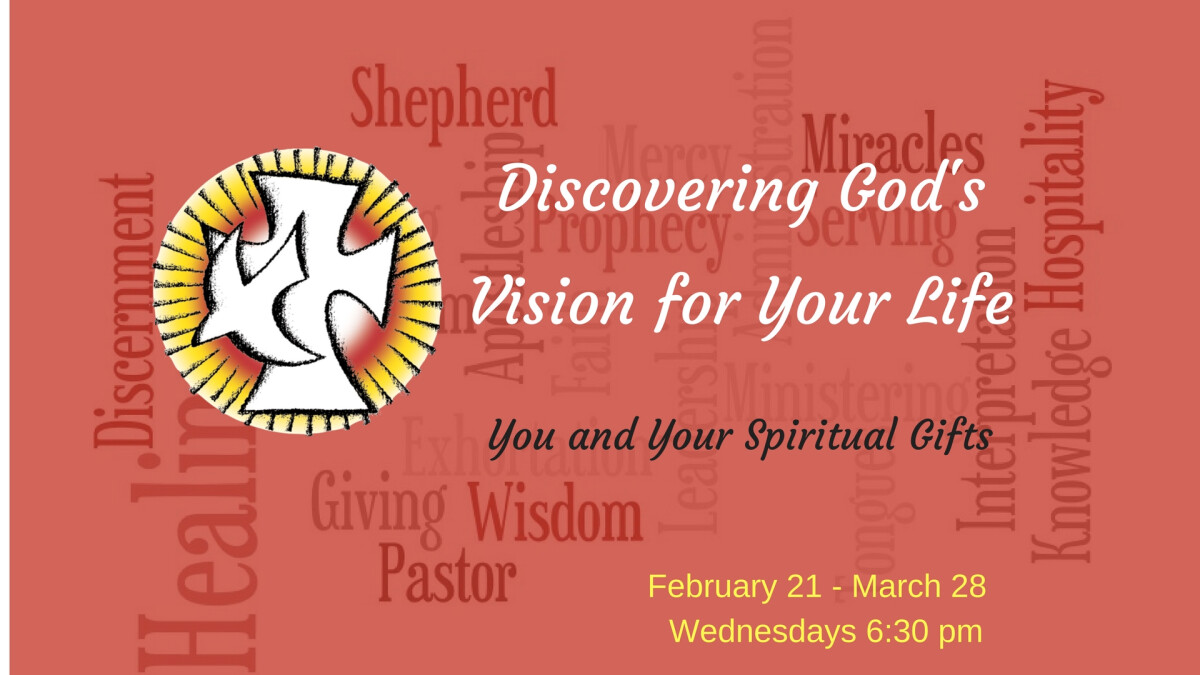 Every Wednesday, from 02/21/2018 to 03/28/2018
,
6:30 PM - 8:00 PM
Have you ever asked yourself any of these age-old questions: * Who am I? * Why am I here? * What does God want me to do with my life? If you have, we have the course for you! Discovering God's Vision for Your Life will explore biblically based answers to these questions. Each session combines lecture, exercises and practical application. Participants will discover their unique gifts through an inventory and other gifts discovery activities. Every Christian has at least one unique spiritual gift waiting to be discovered. Topics covered include: Your Calling Unwrapping Your Gifts Package Spiritual Gifts in the Spotlight God's Vision and Your Vision Coming Together This six week course will be offered on Wednesday evenings from 6:30-8:00 pm beginning on February 21st in Room 210.
Sign up here or call Barbara Simpson at 540-226-1793 for more information. Childcare will be provided if needed.