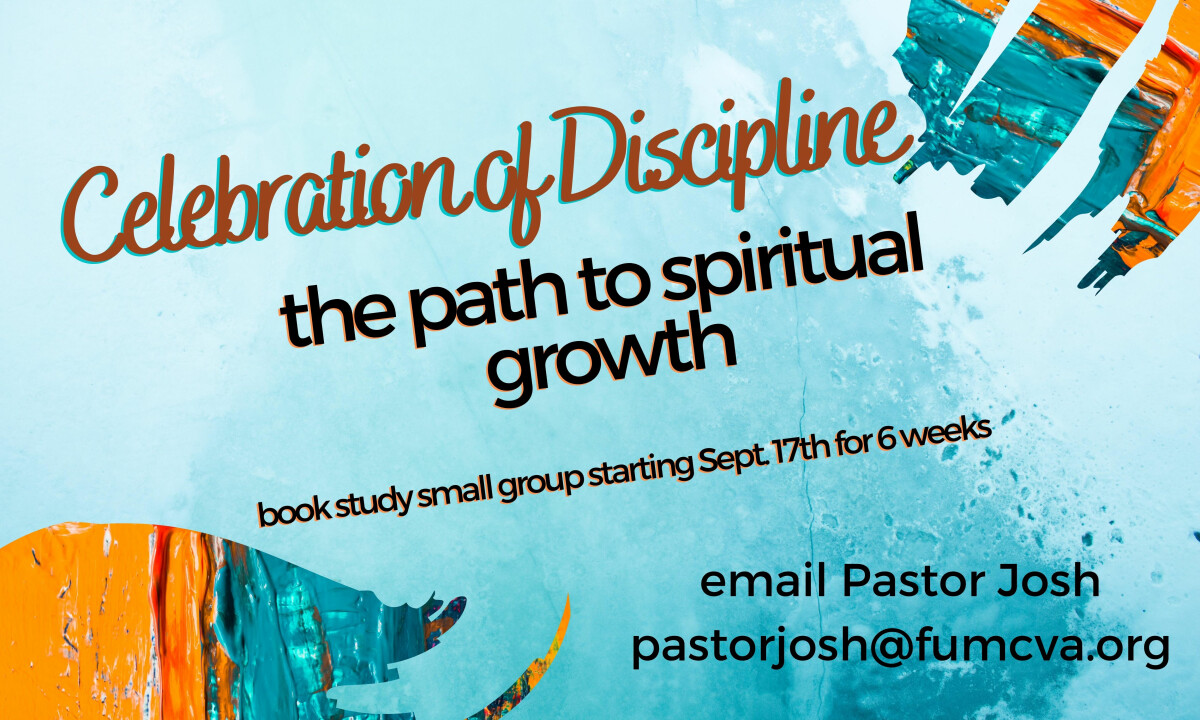 Every Thursday, from 09/17/2020 to 10/22/2020
,
6:30 PM - 7:30 PM
Check out our accompanying videos ahead of joining the weekly ZOOM class.
All videos can be found in this YouTube playlist

Join us for this 6-week small group via ZOOM!
Message Pastor Josh to get more details or RSVP.
Participants are welcome to get the accompanying book, but it is not required, available on Amazon or other places.

Celebration of Discipline explores the "classic Disciplines," or central spiritual practices, of the Christian faith. Along the way, Foster shows that it is only by and through these practices that the true path to spiritual growth can be found.
Dividing the Disciplines into three movements of the Spirit, Foster shows how each of these areas contributes to a balanced spiritual life. The inward Disciplines of meditation, prayer, fasting, and study offer avenues of personal examination and change. The outward Disciplines of simplicity, solitude, submission, and service help prepare us to make the world a better place. The corporate Disciplines of confession, worship, guidance, and celebration bring us nearer to one another and to God.