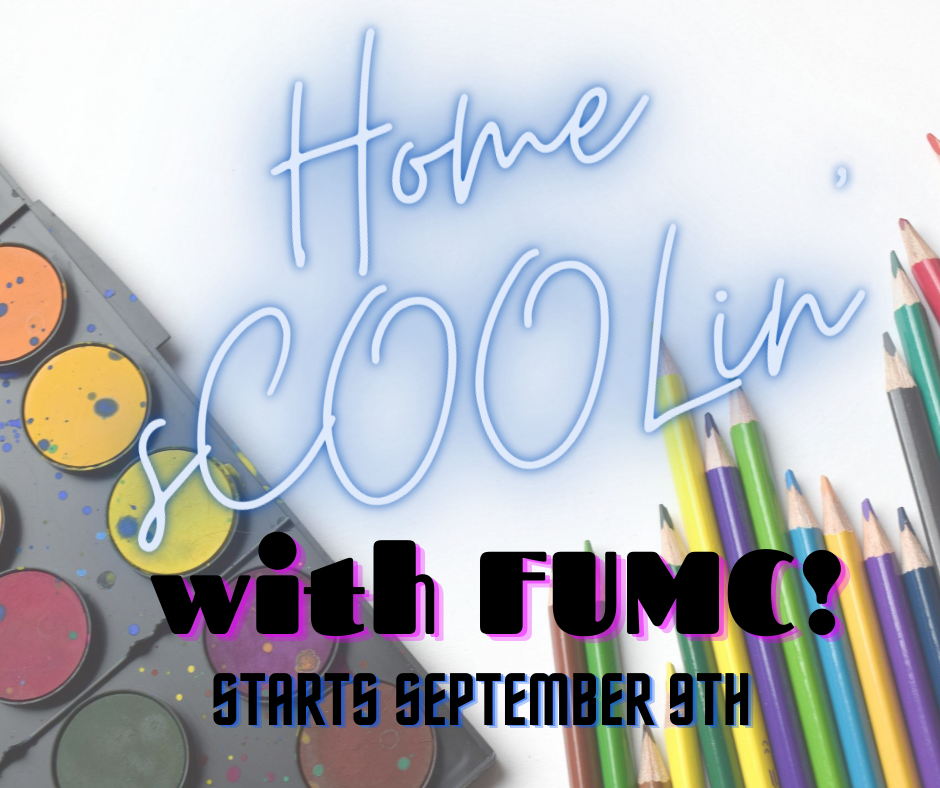 Every Wednesday, from 09/09/2020 to 11/25/2020
,
7:00 PM - 7:30 PM
On September 9th, we launched the new video series: "HomesCOOLin with FUMC." Various members of the congregation will tell about their professions or hobbies through demonstrations or experiments. We've welcomed Kenny Smith, guitarist extraordinaire, followed by Judi Blosser and then Adam Sutton so far. This will air weekly for eight weeks at 7:00 p.m. on the Children's Ministry Facebook page but can be viewed at any time. Hope you check it out!
Do YOU have a profession or hobby you can share a quick video explanation of with our kids? Email Ministry Director - Jillian Murray.