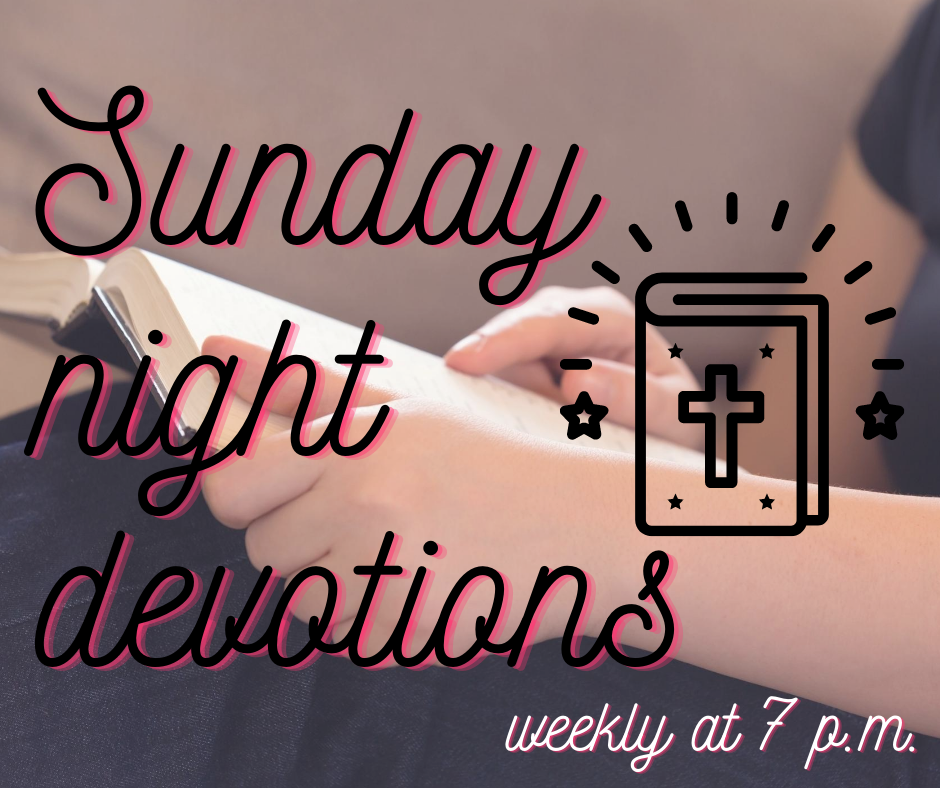 Every Sunday, from 09/06/2020 to 11/22/2020
,
7:00 PM - 7:15 PM
In September we will air Sunday night devotions, which will be family or child-led.
Find all of the videos at our Children's Ministry Facebook page!!

CAN YOU HELP!?
We are looking for families to read their favorite Bible story or verse and tell us what it means to you. Why does it have special significance or speak to you? Record your video and share it with your church family! Kids are encouraged to participate, by reading, acting, or singing! Let Jillian Murray know if your family can make a video to share!