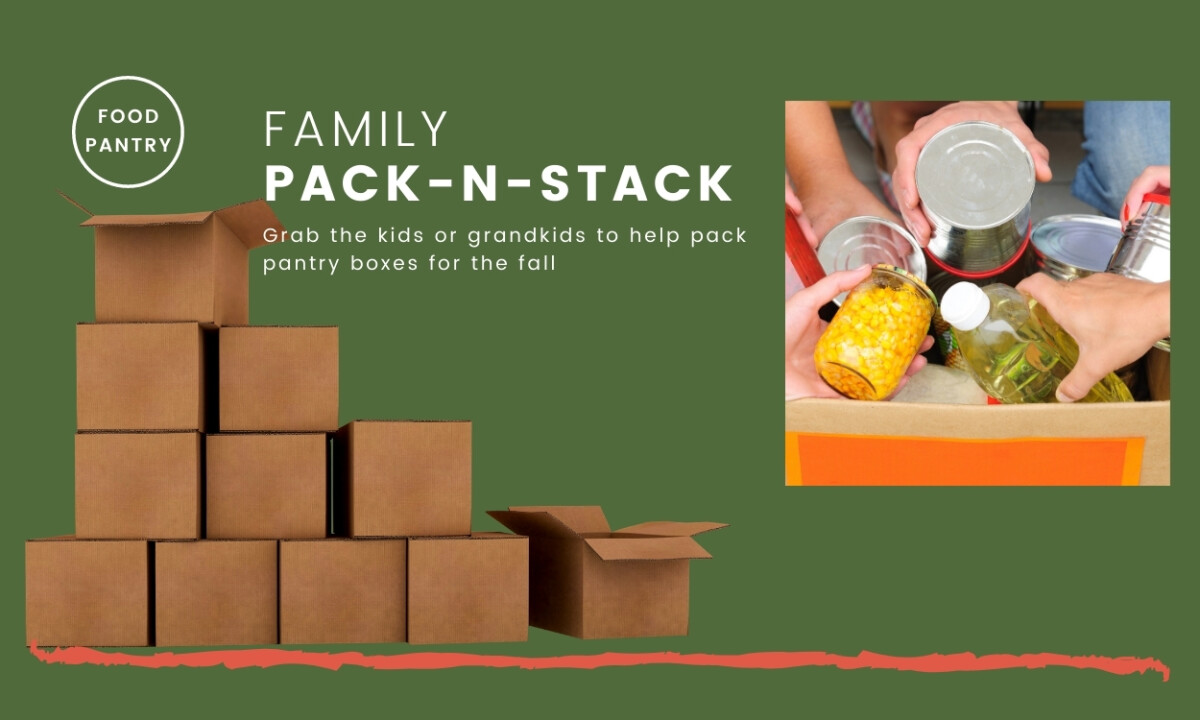 Daily from 09/19/2020 to 10/02/2020
Sign up at tinyurl.com/PackStack
Shifts available Saturdays, Mondays, Wednesdays and Fridays!
Limited time event! Grab your partner, kids, grandkids, or come alone to help pack pantry boxes for the fall. The packing station is set up in our Fellowship Hall downstairs.
Temperature self-checks upon arrival and masks are required for the duration of your time at the church.
Food, supplies, and instructions all provided!!

Just follow the link at the top to sign up!
Thank you and help us spread the word