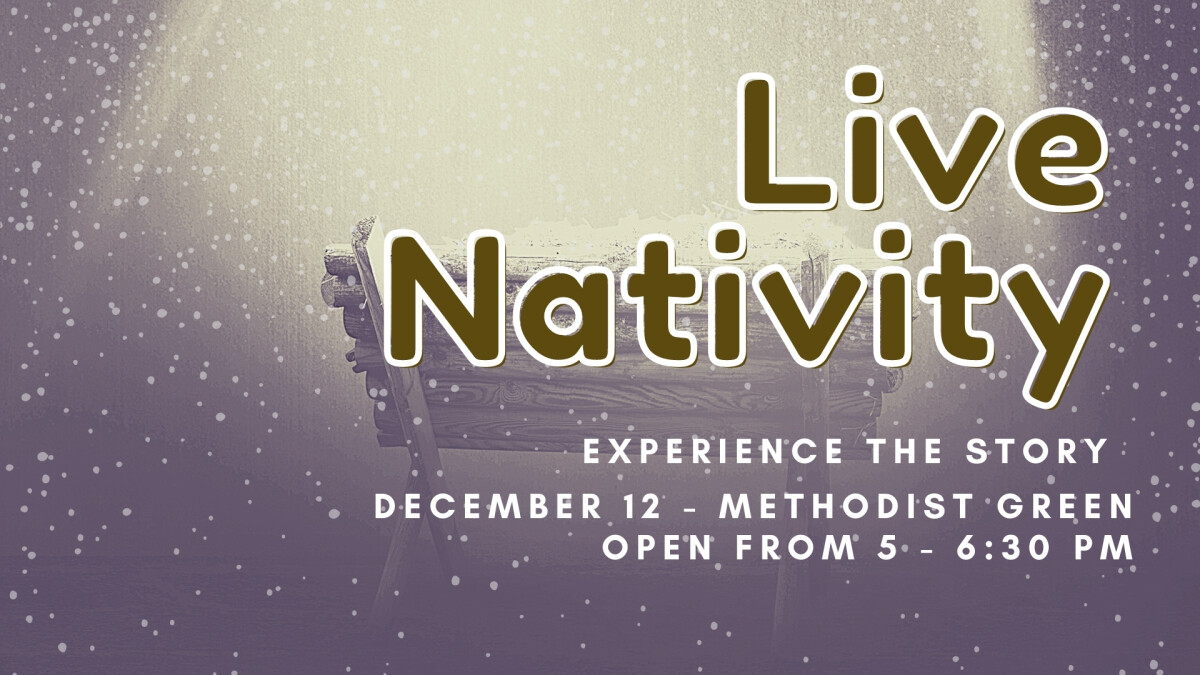 Saturday, December 12, 2020
,
5:00 PM - 6:30 PM
Come experience the magic and joy of the Christmas story as told through the lens of the characters who lived it!
This event is open from 5:00-6:30 p.m. on the Methodist Green.
Please allow about twenty minutes for the entire duration of the nativity story.
This is a great program for kids and adults alike!
Center your heart for the Christmas season with FUMC!

Reservations are not needed, but we ask you to pre-fill out a HEALTH ACKNOWLEDGMENT FORM ahead of arriving for this (if you do not already have one on file with FUMC) , we will confirm this information when you arrive or ask you to read over a poster and acknowledge verbally.