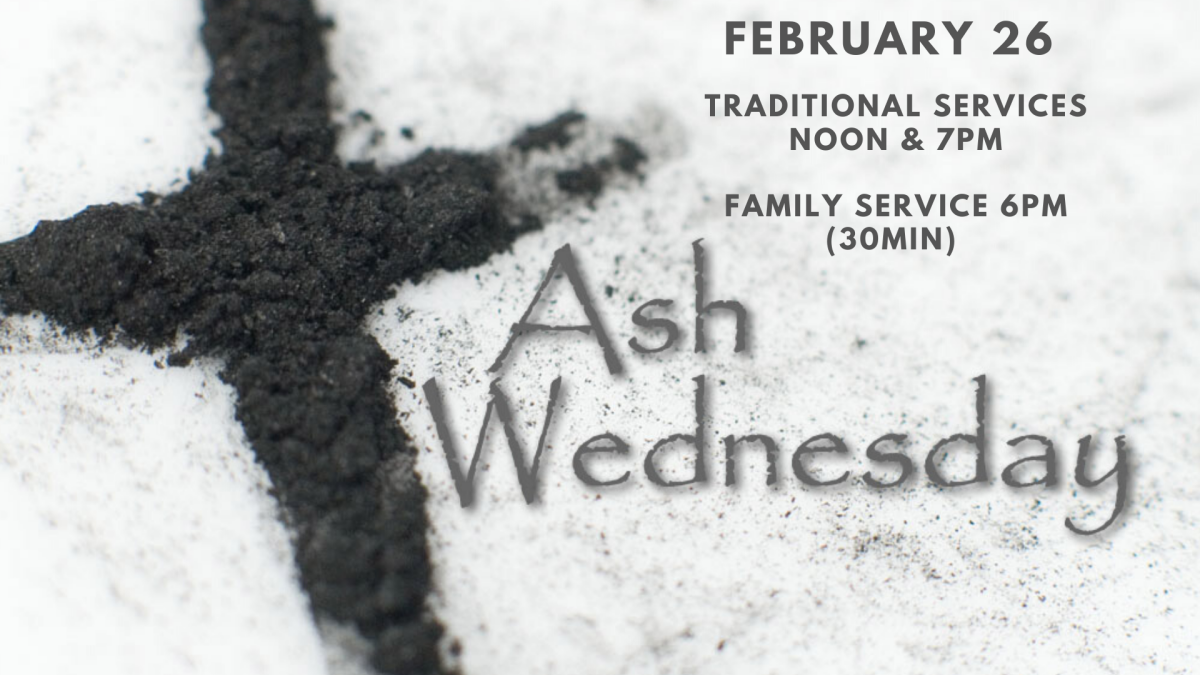 Wednesday, February 26, 2020
,
12:00 PM - 8:00 PM
Wednesday February 26th
Traditional Services- 12:00 pm & 7:00 pm
Family Service - 6:00 pm (30 min)
A Family Service is being offered this year as a way to introduce children to this practice. They will learn the history of it, hear a lesson and receive ashes.
At Fredericksburg United Methodist Church there are a few ways we observe the beginning of the Lent season. One of them , the Ash Wednesday service, is a practice which derives its name from the placing of repentance ashes on the foreheads of participants to either the words "Repent, and believe in the Gospel" or the dictum "Remember that you are dust, and to dust you shall return." The ashes are prepared by burning palm leaves from the previous year's Palm Sunday celebrations.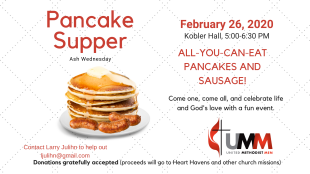 You're also invited to our All-You-Can-Eat Pancake Supper from 5-6:30pm, sponsored by the United Methodist Men. This is donation based, and all proceeds to go Heart Havens and other FUMC mission programs.