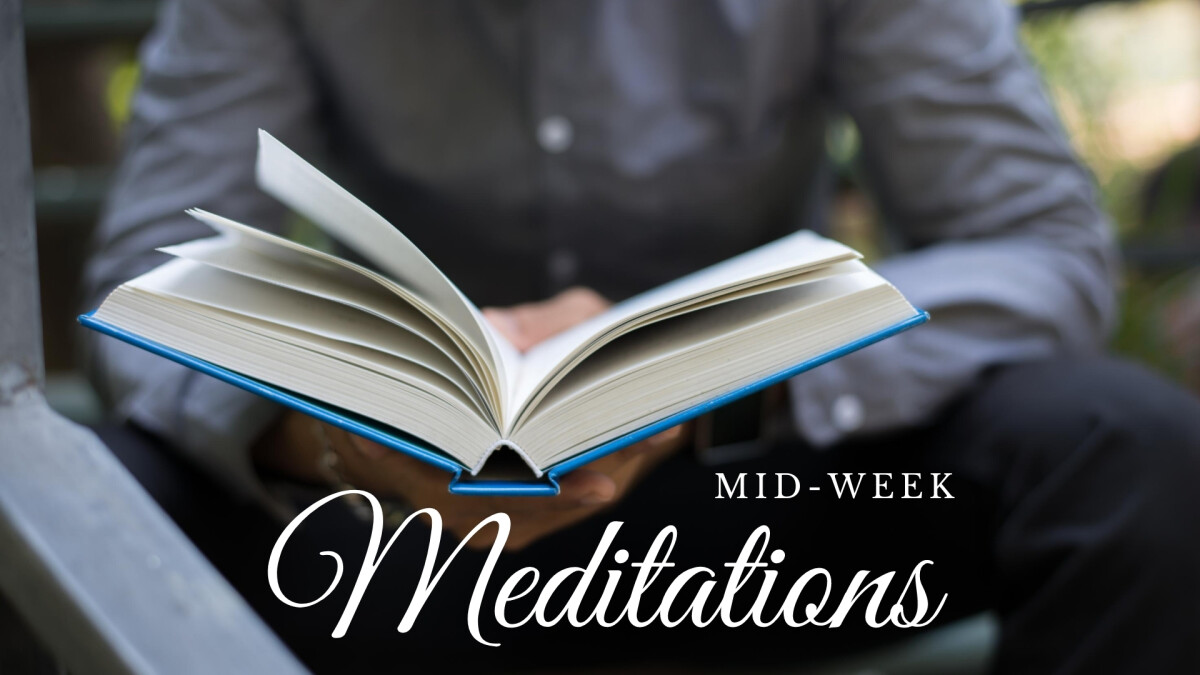 Every Wednesday from 05/06/2020 to 08/26/2020
Start your day on a good note each Wednesday morning, right here, to experience a scripture-based meditation video by one of our FUMC staff or amazing volunteers.
This series has been loved and cherished by all of our members and visitors alike, so we are continuing it into the month of June, check back each week!
Week #13
Welcome Chelsea Morse - Associate Pastor of Congregational Care and a Community Engagement Coordinator for Micah Ecumenical Ministries

Week #12
Welcome, John Blosser - Audio/ Visual and filming guru as well as a member of the Staff Parish Relationship Committee.

Week #11
7/15/2020
Today we welcome Mike Sienkowski - current Chair of the Finance Committee and previous 9:45 service usher.

Week #10
7/8/2020 Welcome David Bertauski - Upward Basketball servant leader and previous Finance committee chair.

Week #9
7/1/ 2020 Welcome, Joelle Gotwals - Finance Committee member and Healthy Church Team consultant!

Week #8
6/24/2020 Welcome, Terri Wiseman - Lay leader!

Week #7
6/17/2020 Welcome, Dave Berry - Lay Leader

Week #6
6/10/2020 Welcome Anna Billingsley - Lay Leader


Week #5
6/3/2020 Welcome Adam Sutton - Lay Leader

Week #4
5/27/2020 Welcome Mary McGhee - Pasternak - Better Health Ministry Lead & Congregational Care Coordinator
Week #3
5/20/2020 Welcome Trish Vaughan - Food Pantry Ministry lead


Week #2
5/13/2020 Welcome David Carryer - Director of Youth Ministry
Week #1
5/6/2020 - Welcome Jillian Murray - Director of Children's Ministry