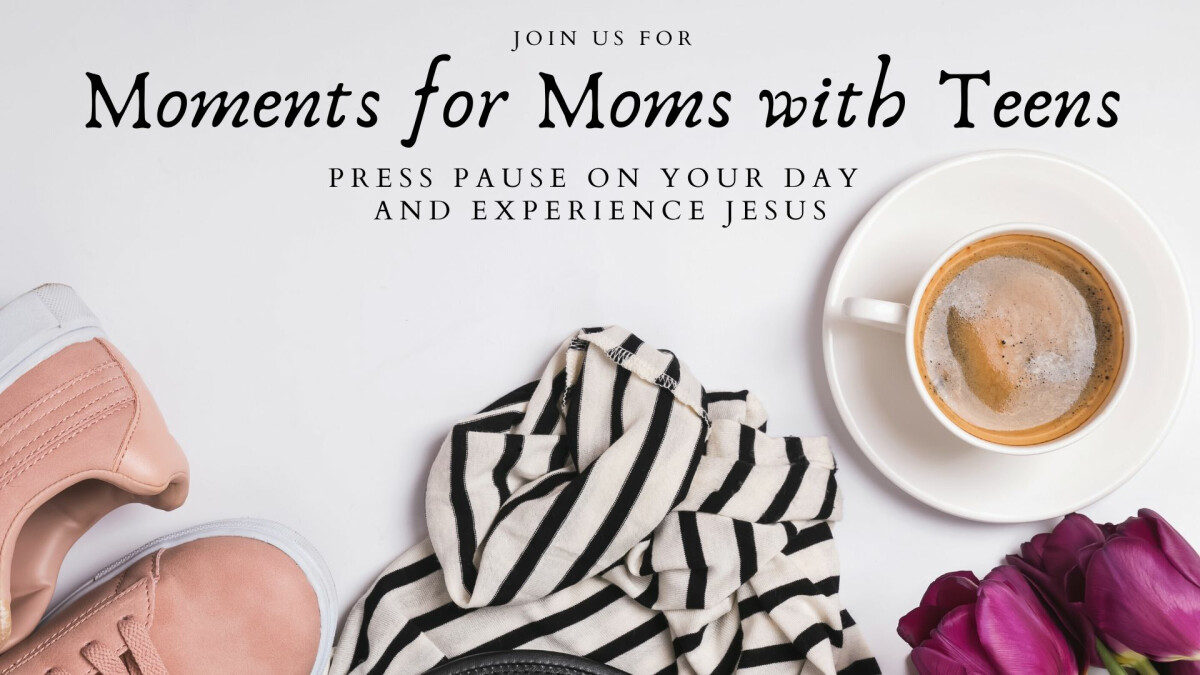 Every Monday from 06/22/2020 to 07/22/2020
Press pause on your day and experience Jesus with these thoughtful videos by Pastor Gina Anderson- Cloud and Kim Carryer, posted each Monday morning on our Facebook videos or YouTube channel (watch at your leisure!).
Then join us in a ZOOM roundtable discussion on July 22nd at 7:00 pm .
To get the login information for this email Kim Carryer.
We invite all moms of teens to check out the supporting resource - Pressing Pause: 100 Quiet Moments for Moms to Meet with Jesus by Karen Eham & Ruth Schwenk, although you do not need to purchase it to participate!
NO SIGN UP NECESSARY!