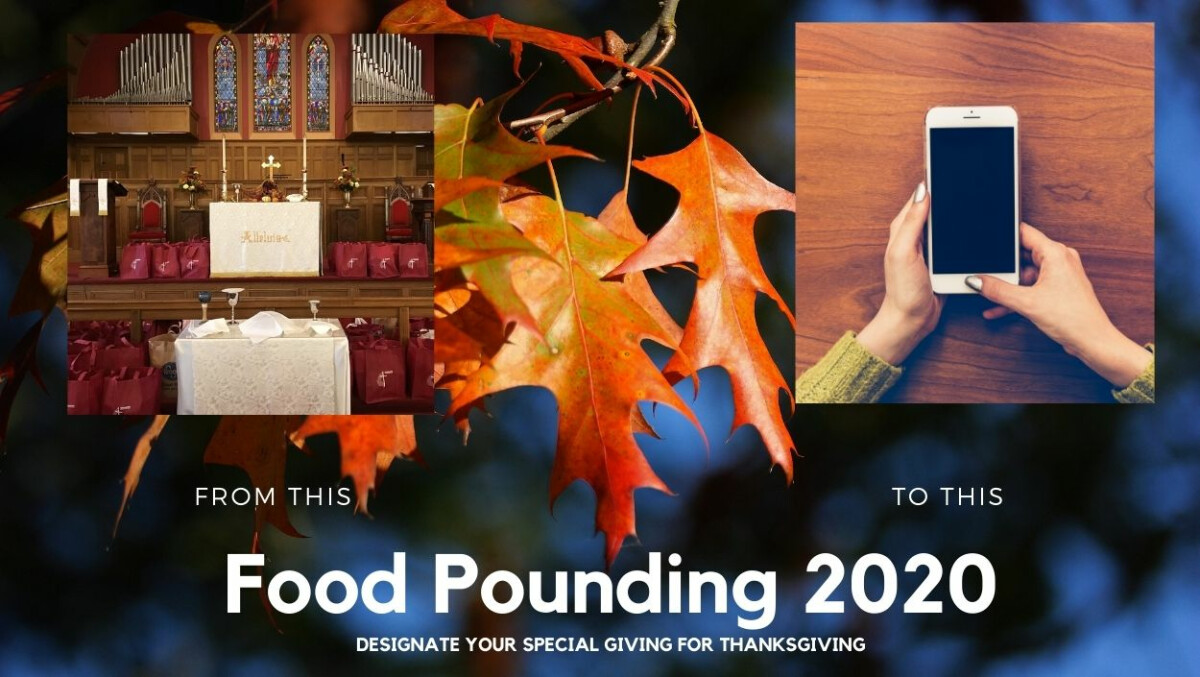 Friday, November 06, 2020 - Thursday, November 26, 2020
FOOD POUNDING 2020
During this season of harvest, we often count our blessings and joyfully strive to share our love for other neighbors and friends. Our FOOD POUNDING is a cherished FUMC tradition. Remembering our Lord's charge to "FEED MY SHEEP" we have collected food for Thanksgiving dinners.
Due to the state of our community and the concerns for personal and family health, we will not be delivering bags to the communities (Heritage Park, Hazel Hill & MICAH ) we have partnered with. This year we plan to assist by offering options for a Thanksgiving meal by purchasing $25 WALMART GIFT CARDS. Based on the amount of support we receive from the congregation we will determine how this support can be offered.
The pathways to do this can be found HERE at our GIVE page.
DESIGNATE your giving to these efforts with the note " Food Pounding 2020". (please note: there is NOT a way in PayPal or Text 2 GIVE to designate giving for this collection, please use one of the other paths below)

Simplechurch app or website has a special fund in the drop-down menu labeled "Food Pounding".
We are also accepting checks, cash, or actual Walmart gift cards if you'd like to purchase yourself and drop them off at the church office!
THANK YOU for your faithfulness to make this tradition fruitful!
Please contact Mike Cotter at if you have any questions or ideas for supporting this service opportunity.