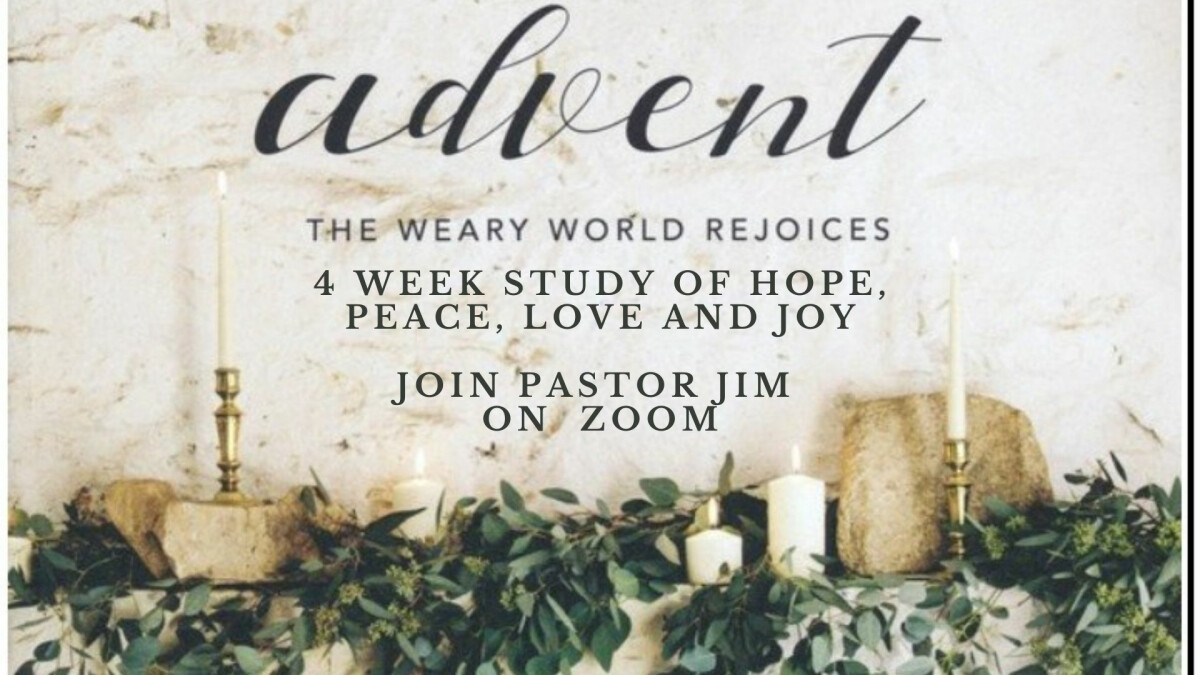 Every Sunday, from 11/29/2020 to 12/20/2020
,
10:30 AM - 11:15 AM
Join your friends and Pastor Jim for this 4-week study which will be drawn from the story of Jesus's birth in Luke 2.
It will focus on four aspects of the Advent season related to the coming of the Messiah: hope peace, joy, and love.
We will explore these through the experiences of four different groups involved in the story: the prophets, the angels, the shepherds, and Jesus himself. This small group will be offered on ZOOM. Find the login here, and email us at for the passcode!
Join Zoom Meeting
https://us02web.zoom.us/j/88052862804?pwd=QnlZMlR5M2hQTlZNZWEzQUYrdU9BQT09
Meeting ID: 880 5286 2804

If you'd like to get the book that goes along with this study, you can find it HERE or HERE It will provide you a more in-depth daily study through the Advent season, however, it is not necessary to join the small group.