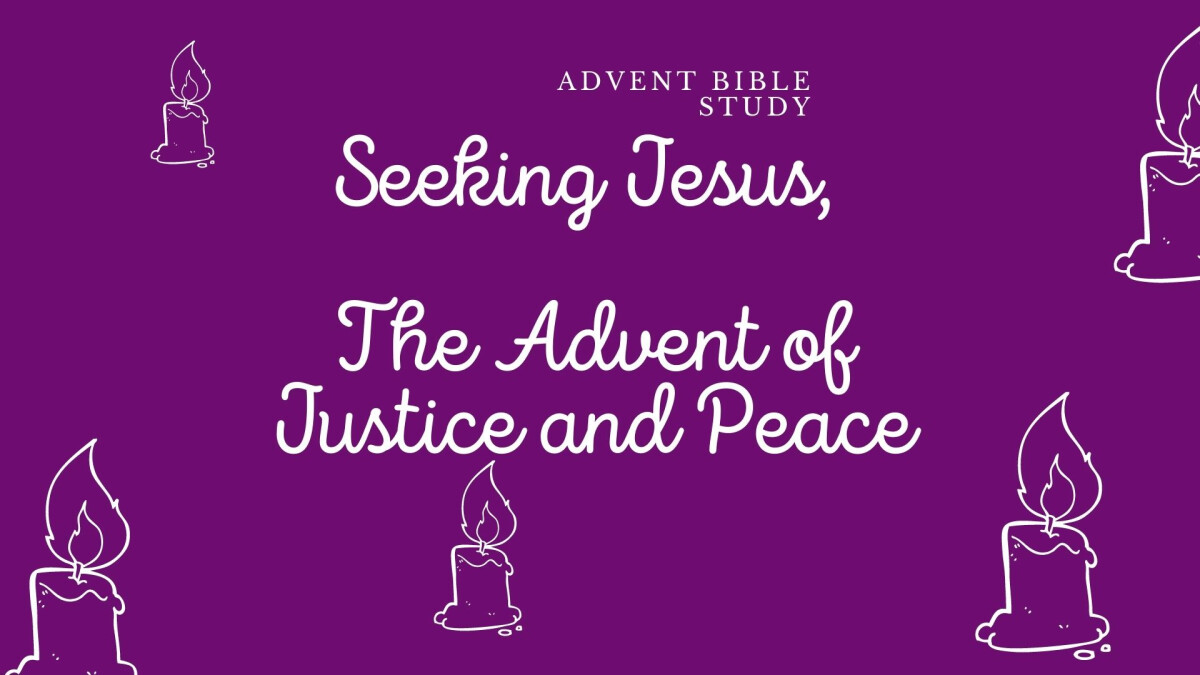 Every Wednesday, from 12/02/2020 to 12/23/2020
,
7:00 PM - 8:00 PM
No materials needed!


Spend time this advent in a soul-enriching time of reflection, lament, anticipation, and renewal as we study the Advent Bible Study "Seeking Jesus, The Advent of Justice and Peace. Let us move from darkness to light as we explore the challenges of our human sin and greed through exploring scripture under the lens of lack of access to equitable health care; resurgent racism and bigotry; the disproportionate impact of the COVID pandemic on the poor and marginalized, the refugees, and on people of color; and vitriolic political rhetoric across the world. Learn how to be the light as we move on forward into 2021.
This study is being led by Brian Lamb. Brian pastored churches in Southern Albemarle County, Virginia, and is a 2018 M.Div graduate of Wesley Theological Seminary and has a passion for preaching and teaching.