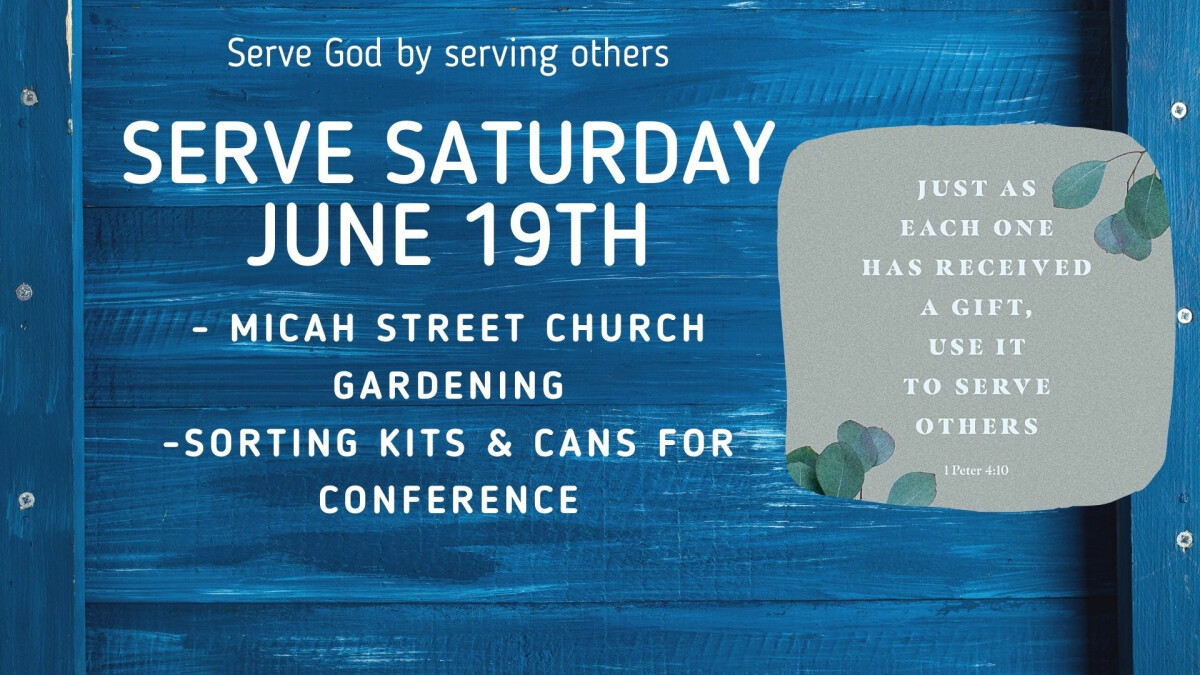 Saturday, June 19, 2021
,
9:00 AM - 3:00 PM
Come bring your gifts of energy, time, and presence as we get together for this day of service.

OPTION 1: 9 am - Join our friends at Micah Street Church for some gardening time at the Street Church garden. You can find this over near Kenmore/Memorial Park (Kenmore Ave and Mary Ball Street) and next to the Fredericksburg Dog Park.
Bring gardening gloves! Stay for a worship opportunity to view the Virginia Annual Conference over live stream at 10 am at the Micah Street church meeting house.
OPTION 2: Around 1:30 pm join us in Kobler Hall So easy, even little kids can do it! Help us sort hygiene kits and cans that have been donated for Annual Conference. We will be packaging them for pickup by other local organizations and food banks, as well as weighing them to report on.
The drop-off window for local churches donating their collection is from 2-4 pm.
Questions or concerrns? Pastor Josh