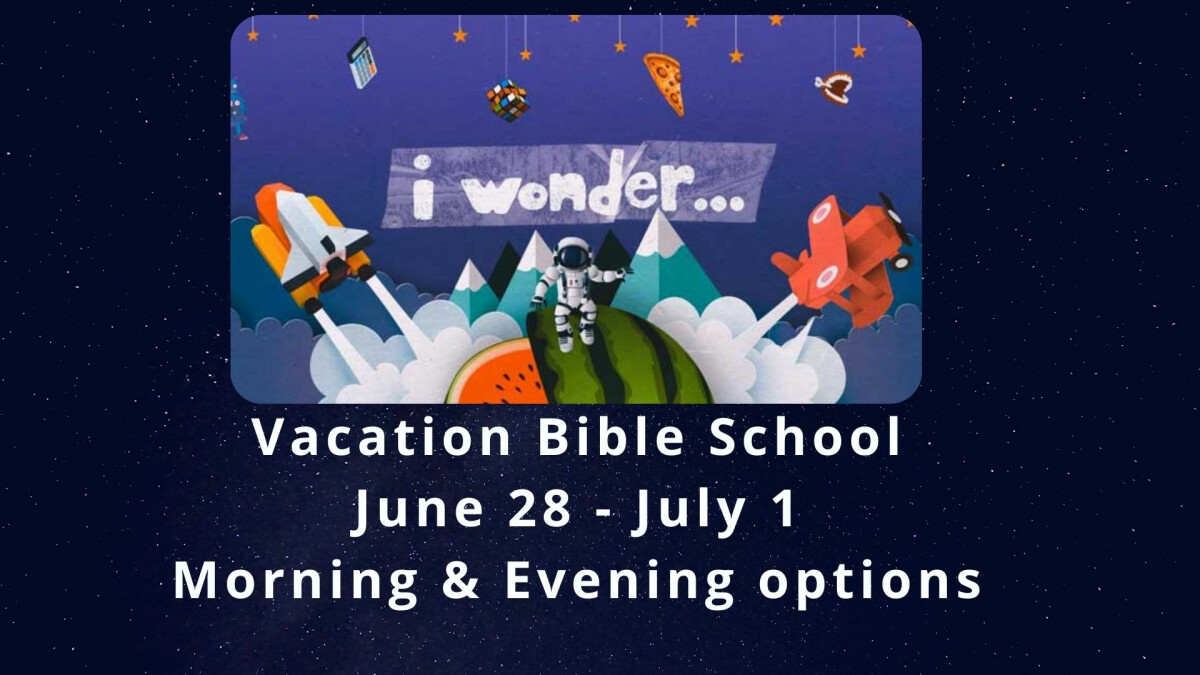 Daily from 06/28/2021 to 07/01/2021
Join us for an in-person VBS at FUMC! "I Wonder" is an exploratory, fun, and imaginative four-day curriculum, which asks the questions: "Who am I, and what does God want for my life?" This year we are offering two options: a daytime drop-off program from 9:00 - 11:30 a.m. and a family event with both kid and adult programming from 5:30 - 7:30 p.m. Volunteers are needed for both sessions! A staffed nursery will be available for volunteers.
Make sure to list each child on the form.
Please direct any questions to Jillian Murray, Director of Children's Ministries at
Please consider volunteering!!! We need lots of hearts and hands to make this a fun and safe experience for all!