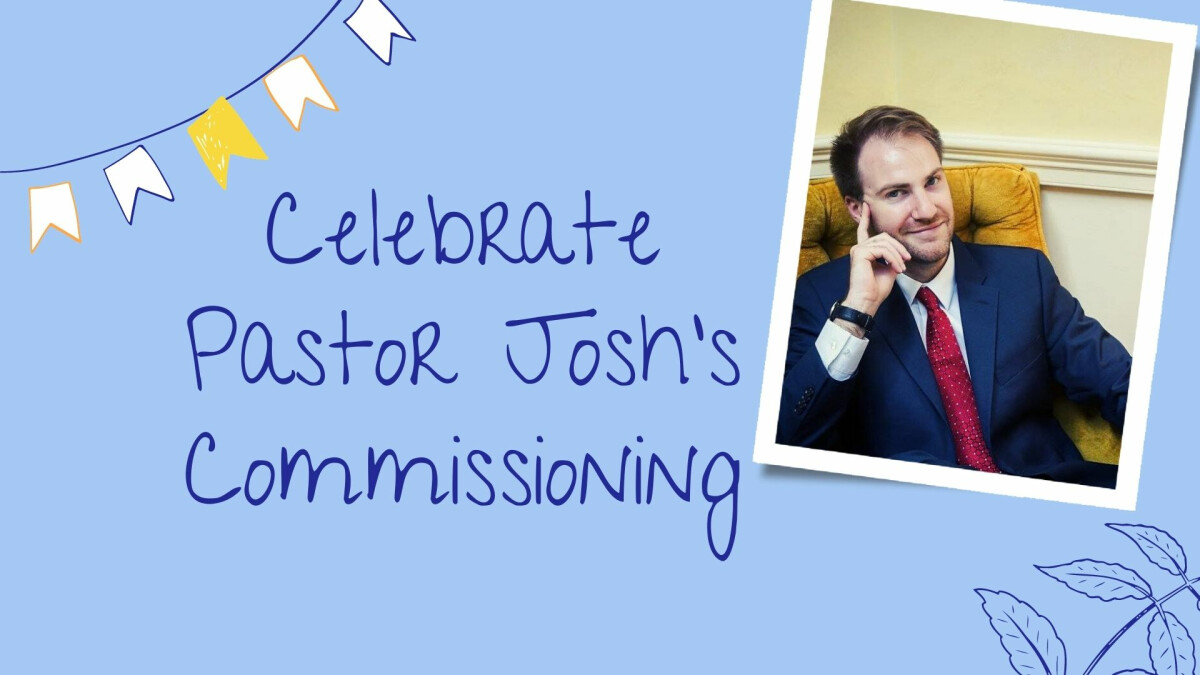 Friday, June 18, 2021
,
5:30 PM - 8:30 PM
Let's Celebrate Pastor Josh's Achievement of Becoming a Provisional Elder!

WHAT: A Celebration Drive-By or Walk-Up Greeting for Pastor Josh in the FUMC Charlotte Street Parking Lot AND A Time to Watch his Commissioning with him in Kobler Hall via the Virginia Annual Conference Session Stream. What is this a celebration of?: Becoming a "full connection" elder in the UMC is a long, challenging process. Being commissioned a "provisional elder" is an achievement that denotes that clergy have a full readiness for ministry and are well on their way to full ordination. This is a milestone in ministry worthy of our joy and congratulations for a lot of hard work and devotion.

WHEN: Friday, June 18th from 5:30 pm to 6:45 pm for Drive-By or Walk-Up with a Card, Simply Greeting or Poster for Pastor Josh and/or
Join a Group in Kobler Hall to Watch the Service for Commissioning/Ordination at 7:000 pm in Kobler with Pastor Josh via the VA Conference stream.

We will have some individual drinks and individually packed snacks in Kobler for the service watch time or you may bring your own snack. The service is usually around 1.5 hours or so in length.