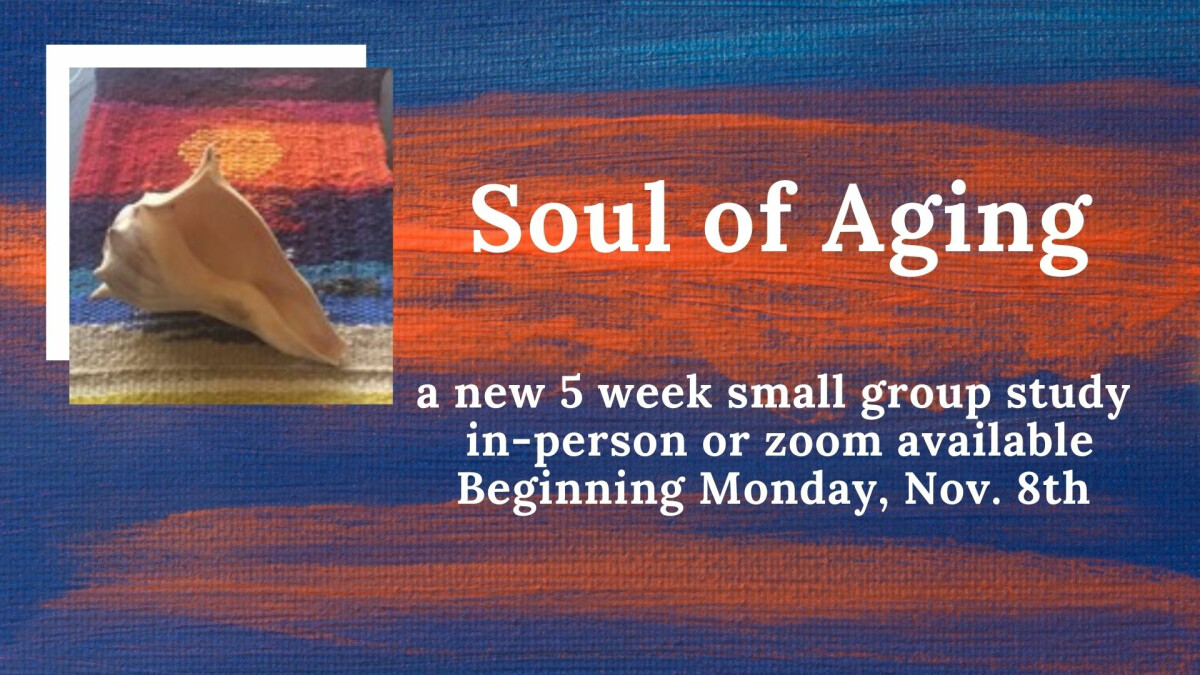 Every Monday, from 11/08/2021 to 12/06/2021
,
7:00 PM - 9:00 PM
"Beautiful young people are accidents of nature, but beautiful old people are works of art."
—Eleanor Roosevelt—

You are invited to participate in a small group program with people who have an interest in doing inner work around the challenges, joys, and possibilities involved in the aging process. This is a ten-part series with each session lasting about 2 hours, led by The Rev. Dr. Mochel Morris.
This program is available both in-person and on ZOOM. Please email Pastor Mary to RSVP for either pathway
This ten-session series (the initial 5 weeks begins in November and the remainder will be after the Holiday season) is for people who yearn to explore these topics and who to understand, surrender to, and be transformed by the aging process. The themes address many of the spiritual aspects of this season of our lives, including questions of forgives, where we are in our spiritual development, what aspects of ourselves are still yearning for expression, our relationship with time, how to love and serve others, and the notion of befriending our own deaths. These themes invite a level of honesty and self-disclosure along the way.
Based on the work of Dr. Parker J. Palmer, a process called the Circle of Trust® approach is designed to create a safe, confidential, and sacred space where participants support one another in accessing the voice of their soul. Through this curriculum, we will learn how to listen deeply to one another and how to create spaces that are safe for honest sharing and self-discovery.