Aug 11, 2019 | Rev. Gina Anderson-Cloud
A Way of Being Happy
As we end this series, as a guide to what you have learned and what still might need some work, make note of your reflections and challenges as they relate to true Christian happiness. Name any obstacles. Identify what will get you around them. Make a plan of action… and, give thanks for real joys and the gift of shalom (deep peace).
Where is God calling you further related to this topic? What changes are still needed? Do you need to share something about Christian happiness with someone you know, and how are you planning to make that happen?
We end with this prayer from Rev. Matt Miosky:
Eternal God forgive us the times we live only for ourselves. Help us to learn to give our lives away in meaningful and important ways. Guide us in that effort, so that we may find ourselves and our happiness in service to you. We pray this in the name of the One who gave his life for us, Jesus Christ, our Lord. Amen.
Series Information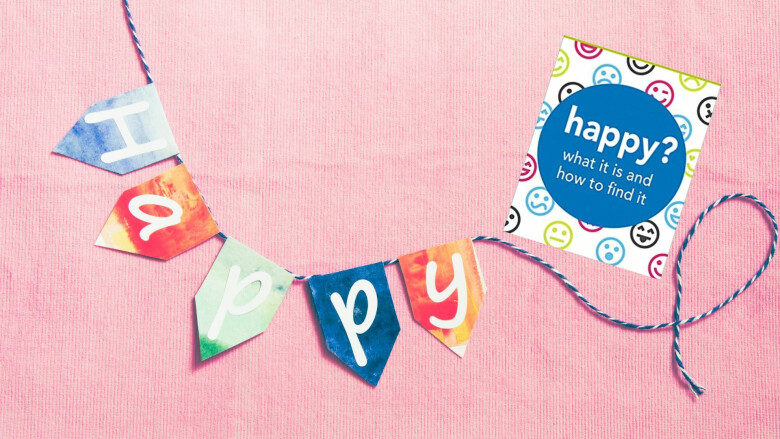 We all dream of being happy. If we could just lose the extra weight, get the job, buy the house, we could truly be happy. But over time, it begins to seem as though lasting happiness is unattainable. Despite our best efforts, true happiness will never be a reality for us. So how do we find lasting happiness and contentment in our lives? Maybe the answer isn't in our own lives at all.
Matt Miofsky connects the existential question, "Am I happy?" with basic theology and unexpected biblical texts. Starting with the book of Ecclesiastes, considering if any 'thing" can make us happy, he explores the value of relationships, a forgiving lifestyle, living in the present, feeling gratitude, and learning to release control. Using scripture and these themes as a guide, we will explore this topic in worship as part of a summer reading series.