Dec 08, 2019 | Rev. Joshua Hagstrom
An Altogether Hope
Over the weeks of Advent, we are collecting favorite Scriptures that speak to your heart and give you hope. Please help us and share your favorite verses or chapters in the Bible with us.
Here's how:
There are screen boards located in the extended narthex and gathering space where you will find baskets with wooden stars. Please write your favorite scripture verses on them with the colored pens provided in the baskets and tie the stars along the strings of lights provided. We would like to fill the light strands with stars.
These will be used as we close the Christmas Season on Epiphany weekend.
God's Word came to us in Jesus and is meant to be shared. We look forward to learning our church family's favorite verses! May your Advent be blessed!
Series Information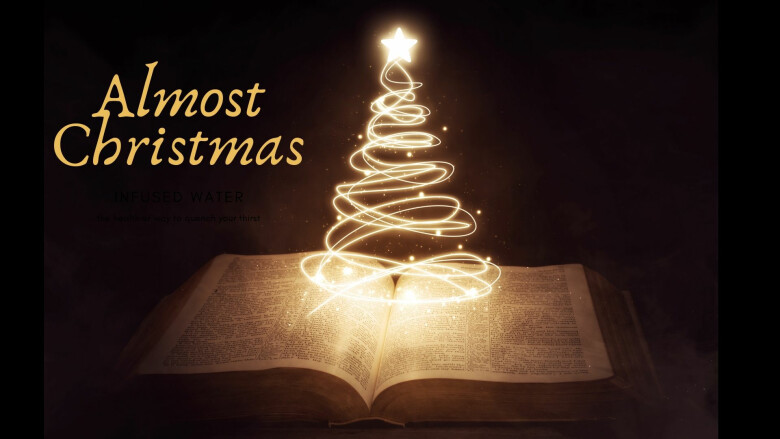 In 1741, John Wesley preached his famous sermon titled "The Almost Christian" in which he encouraged people to follow Christ wholeheartedly. We should not be satisfied with being almost Christian but rather strive towards being altogether a Christian.
In "Almost Christmas: A Wesleyan Advent Experience," author and pastor Magrey deVega leads a group of authors to explore how we can make the same commitment to Christ during Advent, connecting our Wesleyan heritage with the traditional Advent themes of Love, Hope, Joy, and Peace.
In this book, perfect for Advent, deVega and the other authors break down the barriers that prevent us from experiencing an "altogether" love, hope, joy, and peace in Christ in our lives and in the world around us. They demonstrate the promises God offers to us that makes those longings a reality, inviting us to claim those promises for ourselves this Advent and celebrate an altogether Christmas.
Altogether Love, Altogether Hope, Altogether Joy, Altogether Peace