Feb 09, 2020 | Rev. Gina Anderson-Cloud
Being a Means of Encouragement
In today's text, the Apostle Paul writes of how he longs to be with the church membership in Rome so that they can "mutually encourage" one another. Part of saying "Yes" to God is to work within the Body of Christ. In the Body, we are interconnected, actually dependent upon each other. As we work to develop a "Say Yes" culture when it comes using our gifts, strengths and passions to meet the needs around us, we must focus on the intentional work of encouraging others. This helps build up the Body.
When was the last time you encouraged someone in our church or in the larger universal church? Is this something you do on a regular basis? If not, it should be. Allow God's Spirit to guide you in this way of saying "Yes." It takes intentionality and persistence. Consider making a goal of a word of Christlike encouragement to someone each day or more. Check yourself against your goals. Be genuine and kind-hearted in your efforts, and let God guide this path. Also, be open to receive encouragement from others. This builds up Christ's Body and allows for God's work in the world to advance in health and beauty.
Series Information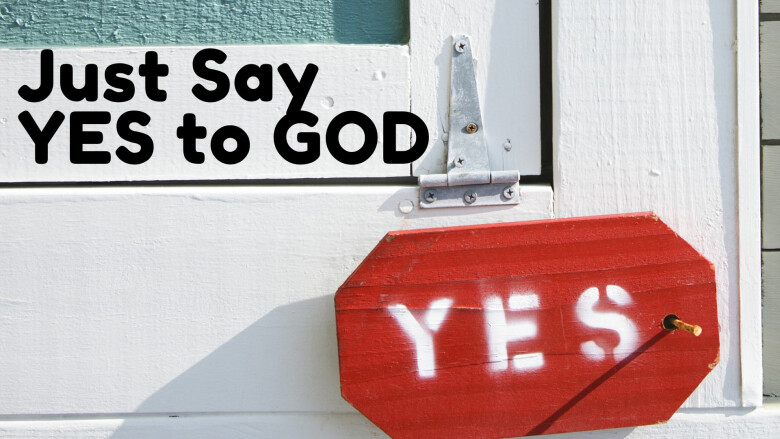 The series, "Just Say Yes to God" is aimed at inspiring individuals and the church as a whole in the New Year to embrace God's calling for disciples of Jesus to creatively and passionately serve.