Jun 23, 2019 | Rev. Gina Anderson-Cloud
Being Merciful in a Sometimes-Nasty World
We live in an increasingly polarized society. We line up along socioeconomic, political and other lines, pitting ourselves against the other, as if anyone too different from us or our beliefs is enemy. Using the example of wealth, James explains that when we are partial to someone because of what they appear to have or be, we are wrong and ungodly. Instead, James points to a way of embrace that involves mercy.
Where have you experienced mercy in your life? Recall a human example of when someone could have prejudged you, but instead offered mercy akin to the way of God. Give thanks for that person's example. How can you offer mercy in your life right now, in a situation perhaps where others may urge you toward rejection, hate or judgement?
How can you make the world a less nasty place, where God is revealed through the mercy you show? What difference can be made as you walk in the way of mercy? Pray for God to guide your heart and your actions that God's image is revealed through you. Continue in your study of James. This week's focus is Chapter 2.
Series Information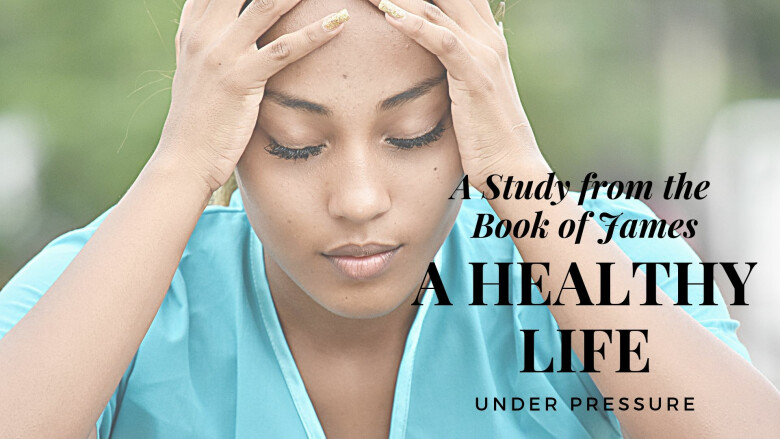 When we are honest, we realize the weight of stress applying pressure in our lives. Pressure is not a new thing. James wrote to early Christians about how to face intense pressure. Through the lens of holy Scripture, his advice asks followers of Jesus to live in ways where pressure moves us closer in our journey with Jesus, day-to-day. So, in a season where we are called to relax and let things go, join with us as we look to living healthy, Christ-focused lives even in tense, pressuring times. Read James with us from mid-June to mid-July and get spiritually healthy!