Sep 08, 2019 | Rev. Gina Anderson-Cloud
Discover Your Strengths
To watch and listen to the sermon, please click here to see the Facebook Live post.
This week we begin a new journey together studying and discerning about how we "fit" together for God's plan of work for our faith community. A suggested reading resource for this exploration is Living Your Strengths: Discover Your God-Given Talents and Inspire Your Community by Wiseman, Clifton and Liesveld. This work is based upon Gallup's years of experience in assessing individual and collaborative strengths through the Strengths Finder tool, which is widely used both in religious and corporate settings.
Our suggestion is that you consider contacting our Congregational Care Coordinator, in the Better Health Office, Mary McGhee Pasternak at to inquire about a process to connect your strengths to God's unique place for you here. The goal ultimately is to "find your fit" or maybe even discover new avenues that lead to God's grace in your life. If you select the tool for Strength Finders, you are encouraged to offer the church a $10 donation, receive a code for Strength Finders and go on-line for the tool for 30 to 40 minutes to complete the process. You can select receiving the assessment information on your own or have it sent confidentially to Mary for a free "coaching" conversation about your top five strengths and how they can best fit here at FUMC for God's specific calling in your life. If you decide a tool is not for you, Mary or a member of our Just Ask or Pastoral Team would love to simply talk further with you about how to "find your fit." You can reach out to a pastor or through the email to receive this assistance, too.
Remember God has created you in God's image (Genesis 1:27;31a), and God also assures you that there are good plans appointed for you from before your birth (Jeremiah 1:4-5). During this series, pray for God's guidance to fully and joyfully live into the way you are wired by the Creator and meant to fit into the beautiful Body of Christ at work in the world. May God bless and guide you as you more fully live your purpose!
Series Information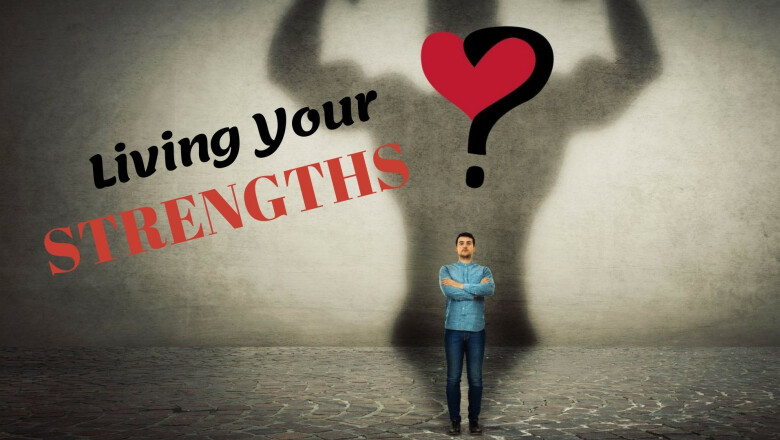 This week, we begin a five-week, church-wide series on Living Our Strengths! We will learn about our God-given strengths and rethink how to live them out in our faith life. We will use the Clifton Strengths-Finder tools to discover our unique strengths. What are your top 5 strengths?