Jun 16, 2019 | Rev. Gina Anderson-Cloud
Facing Trials
Click here to watch the Facebook Live video of the song and sermon.
This week we begin a 5-week study of the Book of James called "A Healthy Life, Under Pressure." James asks followers of Jesus to live in ways where life's pressure moves us closer in our journey to Jesus. During this series, please take a chapter of James each week and use it as a guide in your own life for whatever challenges or pressures you face. Allow God to speak through James' guidance.
This week we talk about facing trials in a healthy way. Are you turning to God with your present challenges? James speaks of trials actually bringing us to joy, as they can produce endurance in our life of faith. Where is joy on the horizon for you, even in the midst of what may currently be challenging? Pray that God's presence is visible to you in the midst of challenges and trials so that you can move with God's grace in the fullness of God's plan for healing, health and hope.
Series Information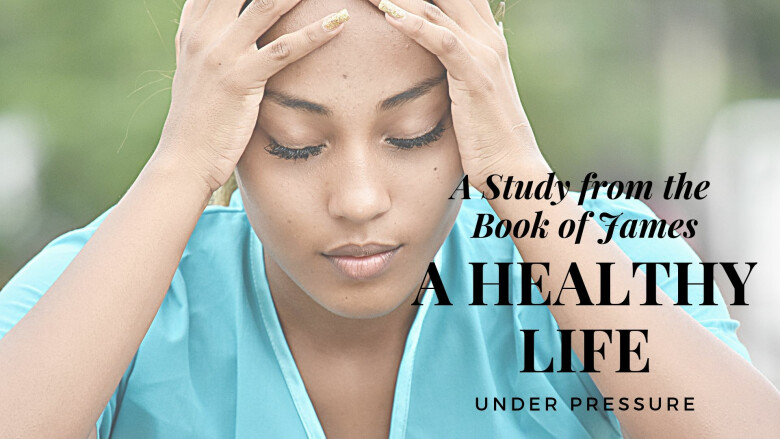 When we are honest, we realize the weight of stress applying pressure in our lives. Pressure is not a new thing. James wrote to early Christians about how to face intense pressure. Through the lens of holy Scripture, his advice asks followers of Jesus to live in ways where pressure moves us closer in our journey with Jesus, day-to-day. So, in a season where we are called to relax and let things go, join with us as we look to living healthy, Christ-focused lives even in tense, pressuring times. Read James with us from mid-June to mid-July and get spiritually healthy!