Mar 10, 2019 | Rev. Gina Anderson-Cloud
Following
As we begin our Lenten journey called "Come, Follow Me," we are called to not only look at the example of Peter in scripture, but also to look closely at ourselves. In this series, we will hear Jesus' call to Peter, "Follow Me," at the beginning of his ministry and also after Peter's denial and Jesus' resurrection. Really, this is Jesus' call to all of us – when we begin the journey of faith, and also, like Peter, when we get off the path and go astray.
As you listen today and reflect upon Jesus' call, where is he saying to you today: "Come, follow me"? Lent is a time to come in more closely, to place our feet right where Jesus is walking in the world around us. Where do you see his footprints beckoning you? How should you pick up or slow down the pace to meet his strides?
C.S. Lewis said, "To walk out of his will is to walk into nowhere." What changes do you need to finally make to get somewhere? Lent is a wonderful time to follow the One who knows The Way!
Series Information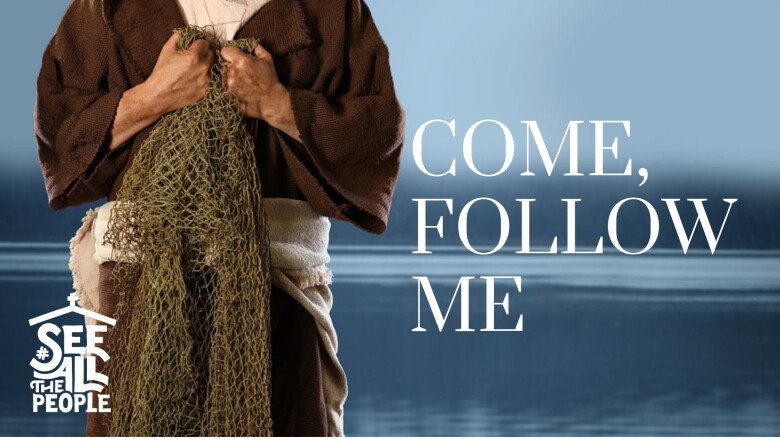 "Come and Follow Me"
will focus on Christian discipleship using the Apostle Peter as a guide.
We hope that you will hear Jesus' call to follow more closely during this important time, as we look to the call, failures and success within Peter's journey.