Sep 29, 2019 | Rev. Gina Anderson-Cloud
Let the Spirit Empower Your Faithfulness
Over the course of the past three weeks, we have heard about what it means to discover our strengths, share our giftedness and live into being our "best self." This week, we look to the core of understanding the human-divine interaction in God's design for each of us. It is God's Spirit that blesses us with strengths and calls us to use them, as well as empowers the work of God in the world. Zechariah states that it is not our power or our mightiness that gets the work of God done. In contrast, we rely on God's Spirit for success.
Are there times when you try to power your way through Christian service or even life? These would be times when you see outcomes lying within what you alone are able to do. God's design is meant to take who we are, strengths and all, and place that in the company of God's Spirit. You and God as a team, working in concert. This is where our strengths glorify God.
We are not lone rangers. God does not turn us loose with strengths and gifts, and then expect us to man or woman-up to the task. God provides. So, where may you be selling God short, or perhaps getting in the way of what God has planned?
Pray this prayer this week seeking God to work through you.
"Holy God, Sometimes I think too much or too little of myself. Your word tells me that you have created me wonderfully, and yet you also have power to unleash through me the goodness of your Holy Spirit. Understanding all of who you are, and hoping to live into who you call me to be, guide me, empower me, help me to look to your strength connecting with my strengths, so that you may always be glorified. Amen!"
Series Information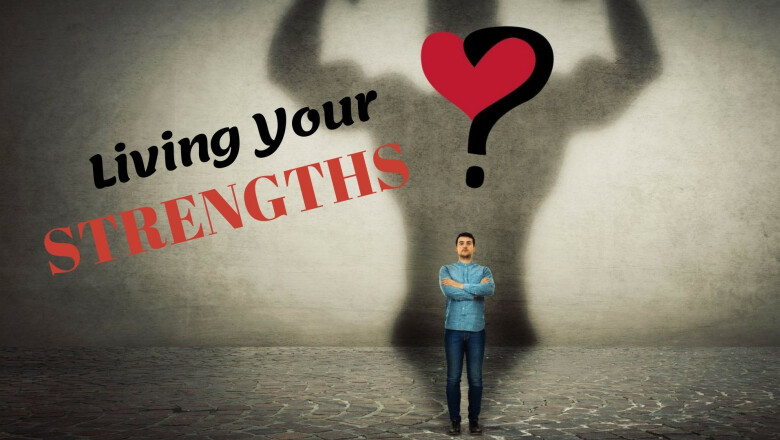 This week, we begin a five-week, church-wide series on Living Our Strengths! We will learn about our God-given strengths and rethink how to live them out in our faith life. We will use the Clifton Strengths-Finder tools to discover our unique strengths. What are your top 5 strengths?