Jul 14, 2019 | Rev. Gina Anderson-Cloud
Living in Patient Trust
This week we share an anonymous author's reflection of God's wisdom from James that a rich harvest is possible with the right planting through God's people in the Church. Here's the reflection called "God's Garden:"
Plant – 3 rows of squash:
Squash gossip
Squash hurtful speech and conflict
Squash indifference
Plant – 5 rows of P's
Prayer
Patience
Perseverance
Purity
Politeness
Plant – 7 rows of let-us
Let us be faithful to God
Let us be unselfish
Let us not grow weary of doing good
Let us search God's Word and apply it
Let us speak the truth
Let us practice obedience to God
Let us always love one another
And, finally a good garden needs turn-ups -
Turn up for church (with presence and service)
Turn up for prayer, Bible Study and things that nourish the faith
Turn up with a good attitude and a smile to encourage others
Turn up with determination to do the best possible for God
Further gardening instructions: After planting, grow in grace and in the ways of our Savior, Jesus Christ. And may you reap a plentiful harvest!
Where might you need to plant or turn-up?
Series Information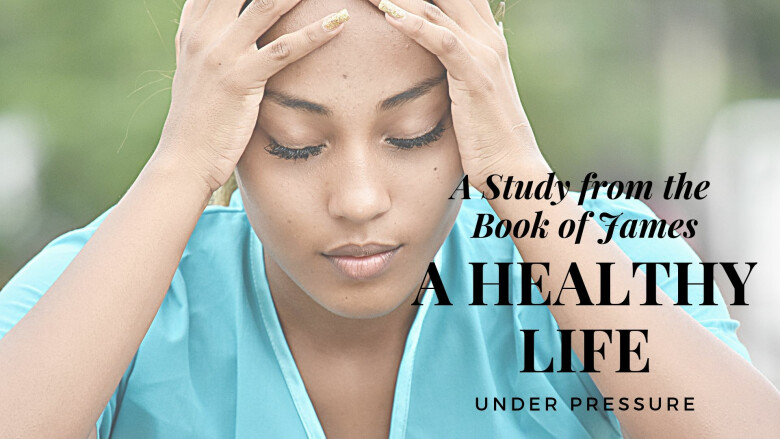 When we are honest, we realize the weight of stress applying pressure in our lives. Pressure is not a new thing. James wrote to early Christians about how to face intense pressure. Through the lens of holy Scripture, his advice asks followers of Jesus to live in ways where pressure moves us closer in our journey with Jesus, day-to-day. So, in a season where we are called to relax and let things go, join with us as we look to living healthy, Christ-focused lives even in tense, pressuring times. Read James with us from mid-June to mid-July and get spiritually healthy!