Dec 09, 2018 | Rev. Gina Anderson-Cloud
Making a Straight Path
As we are "I witnesses" to the Christmas story for Mark's telling of it, there is no mention of angels, shepherds, Zechariah and Elizabeth, or even Mary and Joseph. We hear instead from Isaiah of John the Baptist's part of birthing Christ. In Mark's witness, John the Baptist proclaimed God's message and prepared the way for Jesus' ministry. To focus directly on how John prepared hearts for Christ, Mark leaves all the other stuff out of the Christmas narrative. John's calling was preaching for the community to return to God; to repent. Through him, people confessed their sins and were made ready of Jesus.
How might you need to repent in this Season? As means of truly witnessing the gifts of Christmas, is God calling you to forgiveness and grace first? Also, importantly, where are you about the work of making others ready to know Jesus?
This prayer is suggested as a means of drawing closer to God's Spirit this Season to engage your own work of preparing the way for Jesus.
Dear God, like the Israelites of John the Baptist's day, I am in need of a Savior.
I hear a voice calling for me to return; to return to You, God.
Yet, I am in a rush, and I am focused everywhere else.
This Advent season forgive me of my Christmas-ing, for all that I attempt that is not of you.
Fill me with your Holy Spirit, so like John the Baptist, I, too, can make a way for others to know the goodness of the Gift of your Son, my Savior. Amen!
Series Information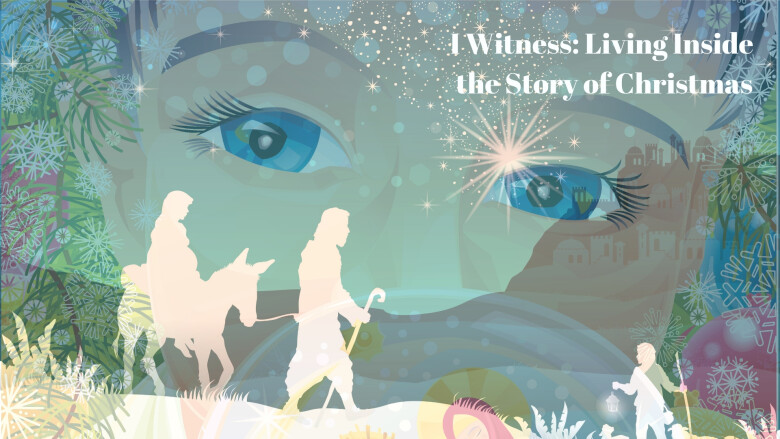 Are you ready for Christmas? This is a common question we ask one another as December rolls through at what usually seems a quickened pace.
Are you ready this year? What does ready mean to you?
Part of being ready for experiencing "The Reason for the Season" is the ability to re-enter the greatest story of all, the story of God's love coming near to us in the birth of Jesus Christ. To help in the journey this Advent, we will follow the story of Christmas through the Gospels and the characters of Christmas in a series entitled: "I Witness: Living Inside the Story of Christmas."
So often there are barriers in our celebrations of Christmas that keep us focused on everything but the true heart of the Season. This series will ask that we open wide our hearts and minds to "witness" the story through the eyes of key witnesses held in our Gospels' telling of the story. There is a difference between hearing the story of Christmas and entering the story to find your own place in the miracle of God's love made known in the birth of Jesus Christ. Our hope is that you will witness The Story this Season in ways that birth the goodness of God in your life and in the world through you. As we enter the story more deeply, we will marvel in the majesty of the babe born in a manger as Christ our King in ways that help us bear witness to Jesus in the Season and throughout our lives.
Join us as we witness love born anew this Christmas! We hope you will share an invite with others, too, for there is much to witness in the goodness of our God this Season and always!