Sep 15, 2019 | Rev. Gina Anderson-Cloud
Offer Your Giftedness through Strengths
As we continue our focus on living our strengths, the text from 1 Peter 4 instructs us to serve with the strength God provides so that God may be glorified. This raises the question of whether God is being glorified in our lives, as we offer our best for God's purposes in both God's church and the world.
From Living Your Strengths: "From a spiritual viewpoint, when we deny our talents and instead focus on our weaknesses, on some level, we are telling God that we know best and that God somehow made a mistake in gracing us with our unique mix of talents." We are called to "be good stewards" of the strengths God places within us and in that, we are to use them to glorify God.
How often do you focus on weaknesses, instead of God's strengths built within you? Do you use excuses like, "I just am not capable to do that!" or "I've never been able to get involved in church like some do!" or "I just don't feel like I have enough time to serve." or "I just see that others do that stuff better than I do."
Where are you selling God short? Is God glorified as you wholeheartedly offer your best in serving God? Through an honest lens, these are tough questions. As you discern, share your heart with God and work to make an increasing commitment to be a good steward of the strengths God has placed within you. Offer God thanks and seek to glorify God in all that you do. This is how the world is changed in Jesus' name!
Series Information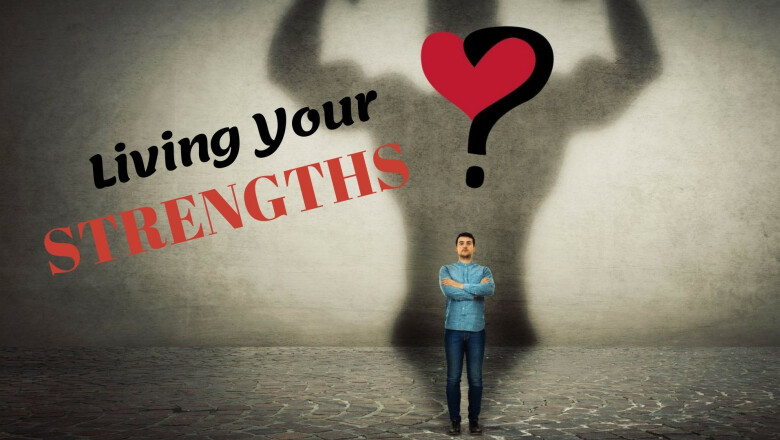 This week, we begin a five-week, church-wide series on Living Our Strengths! We will learn about our God-given strengths and rethink how to live them out in our faith life. We will use the Clifton Strengths-Finder tools to discover our unique strengths. What are your top 5 strengths?