Jan 19, 2020 | Rev. Gina Anderson-Cloud
Responding to the Holy Spirit
Through the power of the Holy Spirit, everyone has gifts for ministry. God's Spirit says, "Yes" to us in empowering us toward the work of Christ, but we often respond with "No!" Our "No!" can be subtle, apathetic or even emphatic. In this New Year, where do your "No's" need to become "Yes?" God's gifts are not given to us for ourselves. They are given "for the common good" (1 Corinthians 12:7). Where is God calling you toward in the "common good" in this New Year? Here's a wonderful prayer for discernment from UMC Bishop Robert Schanse.
God of grace and gifts, your love for us is staggering. Without your power, we could never utter the words, "Yes, Lord Jesus, please be the Lord and Savior of my life." This Yes changes everything. This Yes opens us a world of possibility to be forgiven, to serve, to learn, to truly love, and to praise you for all time. Cultivate a willingness in us to say Yes to all you have for us and for all the ways you call us into the world. In your precious name, we pray. Amen!
Series Information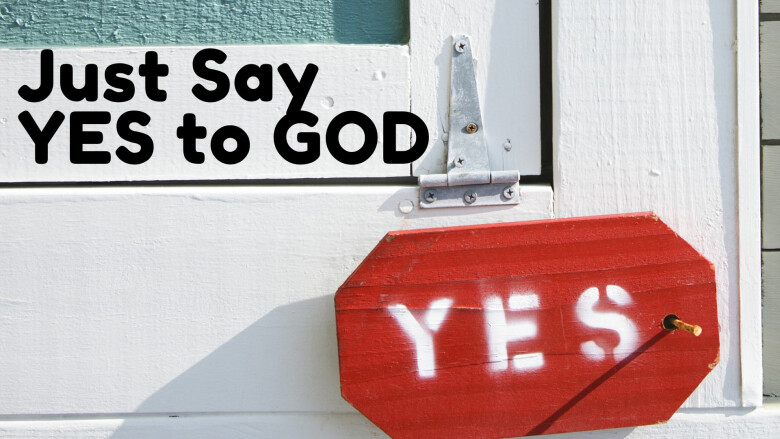 The series, "Just Say Yes to God" is aimed at inspiring individuals and the church as a whole in the New Year to embrace God's calling for disciples of Jesus to creatively and passionately serve.