Jan 26, 2020 | Rev. Gina Anderson-Cloud
Responding to your calling
Last Sunday, we talked about saying "Yes" to the Holy Spirit in our current series "Just Say Yes to God." This week, we take the notion of "Yes" deeper than our giftedness through the Holy Spirit to the question: How is God calling you to use your gifts?
Serving in response to God's calling is in our Christian DNA. It is the way of Jesus Christ. Yet, saying "Yes" often means also saying "No" to something else. A wholehearted "Yes" to God means leaving some things or tasks that are more selfish inclinations behind.
As you think of your "Yes," what is God also telling you to say "No" to?
Here is a prayer for this week's reflection from UMC Bishop, Robert Schnase:
Spirit of God, we beg you for your mercy and the power of transformation. Your Word tells us even when we do not have the answer and when we do not know how to pray, you intercede for us with sighs too deep for words. We are reminded that no trouble the world presents can separate us from your love in Jesus Christ. We need you to intercede for us now in some desperate situations in the world and make your love known to people in need. Help us to hear how our spiritual gifts, talents and passion can be used for your glory to transform the world. Thank you, Lord, for hearing our pleas and our desire to help. We pray your will be done here on earth. In the name of Jesus Christ, we pray, Amen!
Series Information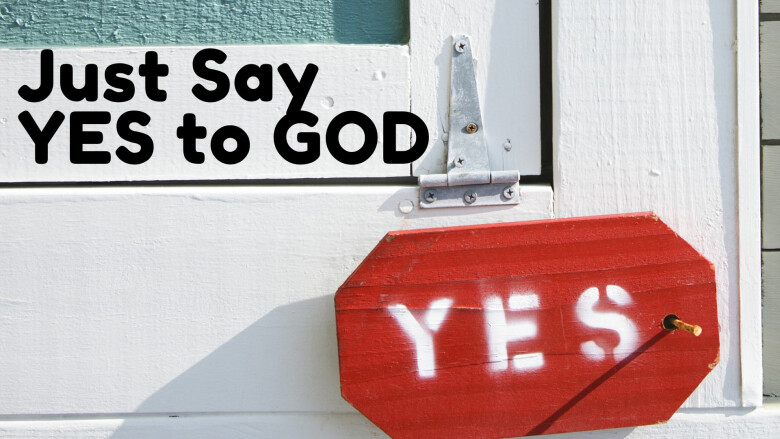 The series, "Just Say Yes to God" is aimed at inspiring individuals and the church as a whole in the New Year to embrace God's calling for disciples of Jesus to creatively and passionately serve.