Jan 06, 2019 | Rev. Gina Anderson-Cloud
The Move
Click here to watch the Facebook Live video
As we journey out of the Christmastide, it is important to remember that Christ remains with us as strong as ever. His story that we have witnessed unfold over the past several weeks is our story of God's love coming near personally for each one of us.
As we move now back into regular time and a New Year, how can His story of love given just for you really make a difference? Are there places you are being called to so that Christ may be made known? Is there a place where today's "Herods" need pushed aside so that the light of God's love can live?
In many ways, it easy to sing "Joy to the World, the Lord is come…" The challenge, however, is to be an ongoing part of the world receiving our King, Jesus Christ each day. What actions are you willing to commit to so that the living Christ can truly reign this year?
One way to equip for this work of Christ is in engaging the Scripture this year. Please consider joining our Bishop in her 2019 scriptural study plan. Here's is the web link to her study: https://vaumc.org/pages/bishop-lewis/2019biblechallenge. For 2019, the Bishop's "Bible Challenge" is a blended style of reading; a mixture of Old Testament readings and New Testament each day. In 2019, challenge yourself to study the Bible and strengthen your faith in the process as you find deeper ways to both connect to and offer God's love made known in Jesus Christ.
Series Information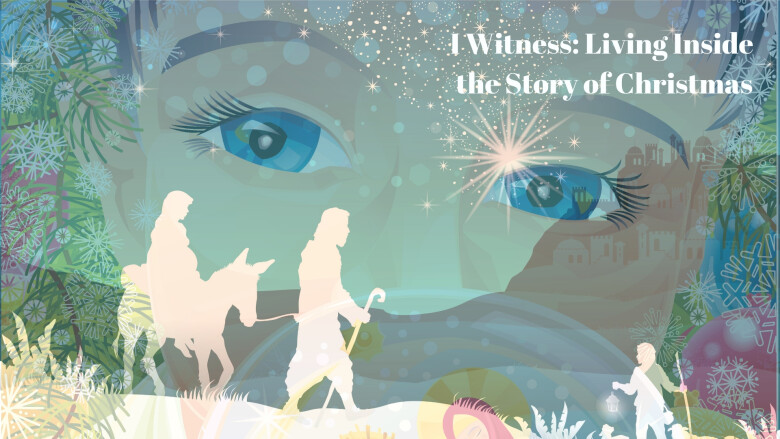 Are you ready for Christmas? This is a common question we ask one another as December rolls through at what usually seems a quickened pace.
Are you ready this year? What does ready mean to you?
Part of being ready for experiencing "The Reason for the Season" is the ability to re-enter the greatest story of all, the story of God's love coming near to us in the birth of Jesus Christ. To help in the journey this Advent, we will follow the story of Christmas through the Gospels and the characters of Christmas in a series entitled: "I Witness: Living Inside the Story of Christmas."
So often there are barriers in our celebrations of Christmas that keep us focused on everything but the true heart of the Season. This series will ask that we open wide our hearts and minds to "witness" the story through the eyes of key witnesses held in our Gospels' telling of the story. There is a difference between hearing the story of Christmas and entering the story to find your own place in the miracle of God's love made known in the birth of Jesus Christ. Our hope is that you will witness The Story this Season in ways that birth the goodness of God in your life and in the world through you. As we enter the story more deeply, we will marvel in the majesty of the babe born in a manger as Christ our King in ways that help us bear witness to Jesus in the Season and throughout our lives.
Join us as we witness love born anew this Christmas! We hope you will share an invite with others, too, for there is much to witness in the goodness of our God this Season and always!