Dec 23, 2018 | Rev. Gina Anderson-Cloud
The Questions Not Answered
As we are "I witnesses" to the Christmas story this week, we will see that Mary and Joseph did not get all their questions answered in their bringing Jesus safely into the world. What can you learn from their experience?
The author of I Witness: Living Insider the Stories of Advent and Christmas, Kate Moorehead, notes that Mary and Joseph had no determined path forward. They simply served God in faithfulness. She asks: "When God calls on you, how will you respond?" How many details will you require before you make a decision?
Today's message asks you to consider serving in faithfulness even when you have questions. As Advent closes out, consider where God is calling you to carry Jesus in faithfulness. Ask God to help you through the questions and uncertainty your faithful witness may include.
May God's Spirit guide your heart and bless your life in this holy Season and always! Merry Christmas!
Series Information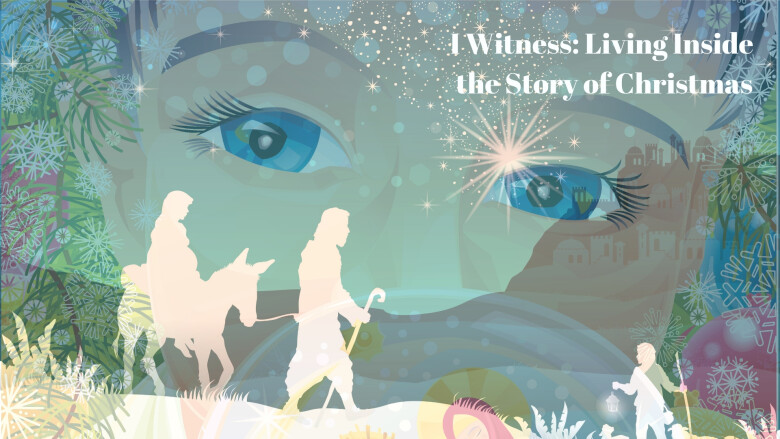 Are you ready for Christmas? This is a common question we ask one another as December rolls through at what usually seems a quickened pace.
Are you ready this year? What does ready mean to you?
Part of being ready for experiencing "The Reason for the Season" is the ability to re-enter the greatest story of all, the story of God's love coming near to us in the birth of Jesus Christ. To help in the journey this Advent, we will follow the story of Christmas through the Gospels and the characters of Christmas in a series entitled: "I Witness: Living Inside the Story of Christmas."
So often there are barriers in our celebrations of Christmas that keep us focused on everything but the true heart of the Season. This series will ask that we open wide our hearts and minds to "witness" the story through the eyes of key witnesses held in our Gospels' telling of the story. There is a difference between hearing the story of Christmas and entering the story to find your own place in the miracle of God's love made known in the birth of Jesus Christ. Our hope is that you will witness The Story this Season in ways that birth the goodness of God in your life and in the world through you. As we enter the story more deeply, we will marvel in the majesty of the babe born in a manger as Christ our King in ways that help us bear witness to Jesus in the Season and throughout our lives.
Join us as we witness love born anew this Christmas! We hope you will share an invite with others, too, for there is much to witness in the goodness of our God this Season and always!