Dec 02, 2018 | Rev. Gina Anderson-Cloud
Waiting for God
click here for the Facebook Live video
Waiting can be so hard. Zechariah and Elizabeth waited so long to be parents. Can you imagine their surprise in the promise fulfilled in their son, John the Baptist? God has a way of asking us to wait sometimes for his goodness to be revealed. What is God asking you to wait for today?
From Christian author John Ortberg: "Biblically, waiting is not just something we have to do until we get what we want. Waiting is part of the process of becoming what God wants us to be." Is there a process God is asking you to go through to be shaped more for this goodness? What are the obstacles to that process? How does Christmas relate to God's call for you to wait in faithfulness, like Elizabeth and Zechariah?
The Prophet Isaiah said this: "Even youths shall faint and be weary, and young men shall fall exhausted; but they who wait for the LORD shall renew their strength; they shall mount up with wings like eagles; they shall run and not be weary; they shall walk and not faint." (Is. 40:30-33 NRSV)
Where is God asking you to wait that you might be strong, soar and run without being tired? Hold tight to God's promises in prayer during this season, and may God's amazing promises will be birthed through your times of waiting now and always.
Series Information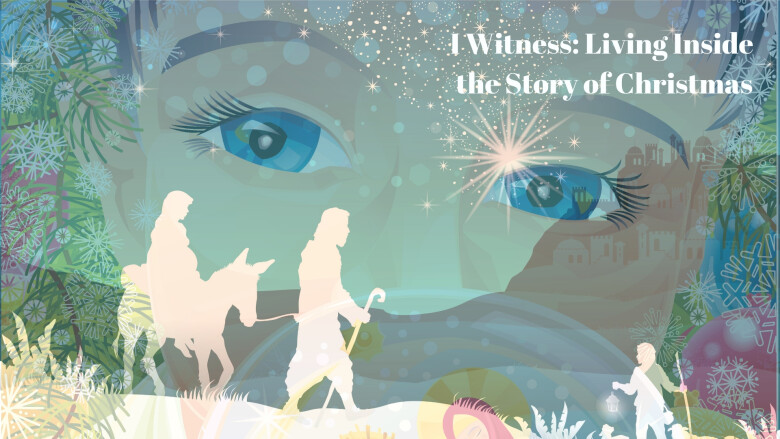 Are you ready for Christmas? This is a common question we ask one another as December rolls through at what usually seems a quickened pace.
Are you ready this year? What does ready mean to you?
Part of being ready for experiencing "The Reason for the Season" is the ability to re-enter the greatest story of all, the story of God's love coming near to us in the birth of Jesus Christ. To help in the journey this Advent, we will follow the story of Christmas through the Gospels and the characters of Christmas in a series entitled: "I Witness: Living Inside the Story of Christmas."
So often there are barriers in our celebrations of Christmas that keep us focused on everything but the true heart of the Season. This series will ask that we open wide our hearts and minds to "witness" the story through the eyes of key witnesses held in our Gospels' telling of the story. There is a difference between hearing the story of Christmas and entering the story to find your own place in the miracle of God's love made known in the birth of Jesus Christ. Our hope is that you will witness The Story this Season in ways that birth the goodness of God in your life and in the world through you. As we enter the story more deeply, we will marvel in the majesty of the babe born in a manger as Christ our King in ways that help us bear witness to Jesus in the Season and throughout our lives.
Join us as we witness love born anew this Christmas! We hope you will share an invite with others, too, for there is much to witness in the goodness of our God this Season and always!