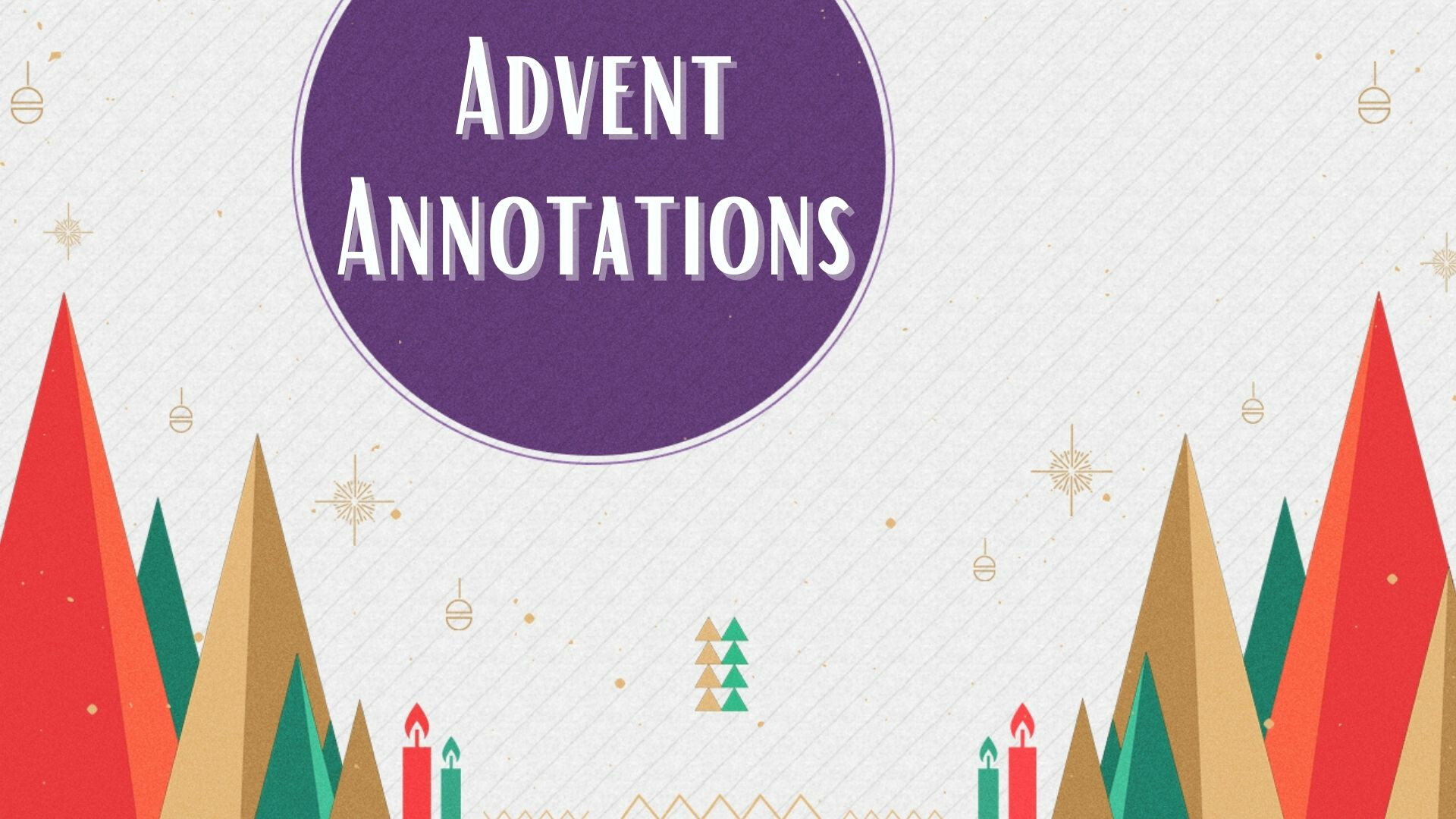 12.19.21

| by

Jerry Mills
Third Week of Advent
Study from the book: "All the Good ... A Wesleyan Way of Christmas"
by Laceye Warner, Amy Valdez Barker, Jung Choi, Sangwoo Kim
Chapter 3: "Practices of Mercy ... Embodying God's Love for Others"
Chapter author: Jung Choi
God shows mercy to us even though we are not worthy of it. God chooses us as recipients of His mercy, even though we cannot give Him a big payback for His mercy. God sent the Angel, Gabriel, to tell a young woman, Mary, that she was about to bring into human existence the only Person who could show and provide the greatest gift of mercy. Mary had nothing to offer God, other than her obedience and her body to house the baby Jesus.
Mercy is provided by God, solely of His own accord … for His own purpose. He can provide and show mercy, but it usually comes with being vulnerable … God and we are vulnerable. God, by far can take his vengeance out on us, but God shows us how to show mercy. We have to "release" ourselves from our selfishness and self-protection, and this can make us vulnerable. God's mercy has no boundaries. It is extended by the eternal God and is shown to all in many ways.
Looking at Mary's song, the "Magnificat" in Luke 1:46-55, we see the following details of God's mercy:
God's favor (has looked)
God strength (has shown)
God's judgment (has scattered; has brought down)
God's elevation (has lifted)
God's provision (has filled; has made)
Yes, God is in control of our lives. God's mercy knows no end: it is past, present, and future.
Although God does have control and God's mercy is lovingly given, it still must be freely accepted. God does not force mercy on us. Of all who could have been chosen, Mary was chosen; God would use her to be the vessel that to bring His greatest act of mercy into the world ... His Son, Jesus. Mary accepted the call, and so must we. The call to accept God's mercy means with all our being, means altering our path, and these can create some obstacles. The challenge, in the moment of decision, is to trust that God will sustain us through the promise OF His word… the promise IN His word. God calls for us - as Mary acknowledged - obedience and attention to what God is asking. And through this obedience comes the blessing of God's mercy.
God's mercy extends not only to Mary, a young virgin, not of any power or position in the society in which she lives, but it is also extended to those who are marginalized by society... the poor, the lowly, the needy. This extension brings with it great news. The news is that it doesn't matter how society tags you, God honors you, God lifts you, God shows mercy. Yes, we want it in the future, after recognizing that we need it, but we are assured that it is already here, it has already been given. God's mercy is not just a personal, "for me only mercy", it is for whosoever, for whosoever will, and for whosoever calls on the name of the Lord. So, we need to be careful not to marginalize those who need mercy.
We all have moments when we need mercy. We cannot accept God's mercy arrogantly. God's mercy is acquired through humility. We don't deserve it, nor have we earned it. Just because God loves us doesn't mean we can't take it without being humble. We were at one time, and even now possibly, in need of mercy from God and others. It is God's steadfastness to His covenant that redeems all of us, and we are redeemed in the name of His Son, Jesus Christ. We are connected to God by God.

Grace and Peace this season,
Pastor Jerry