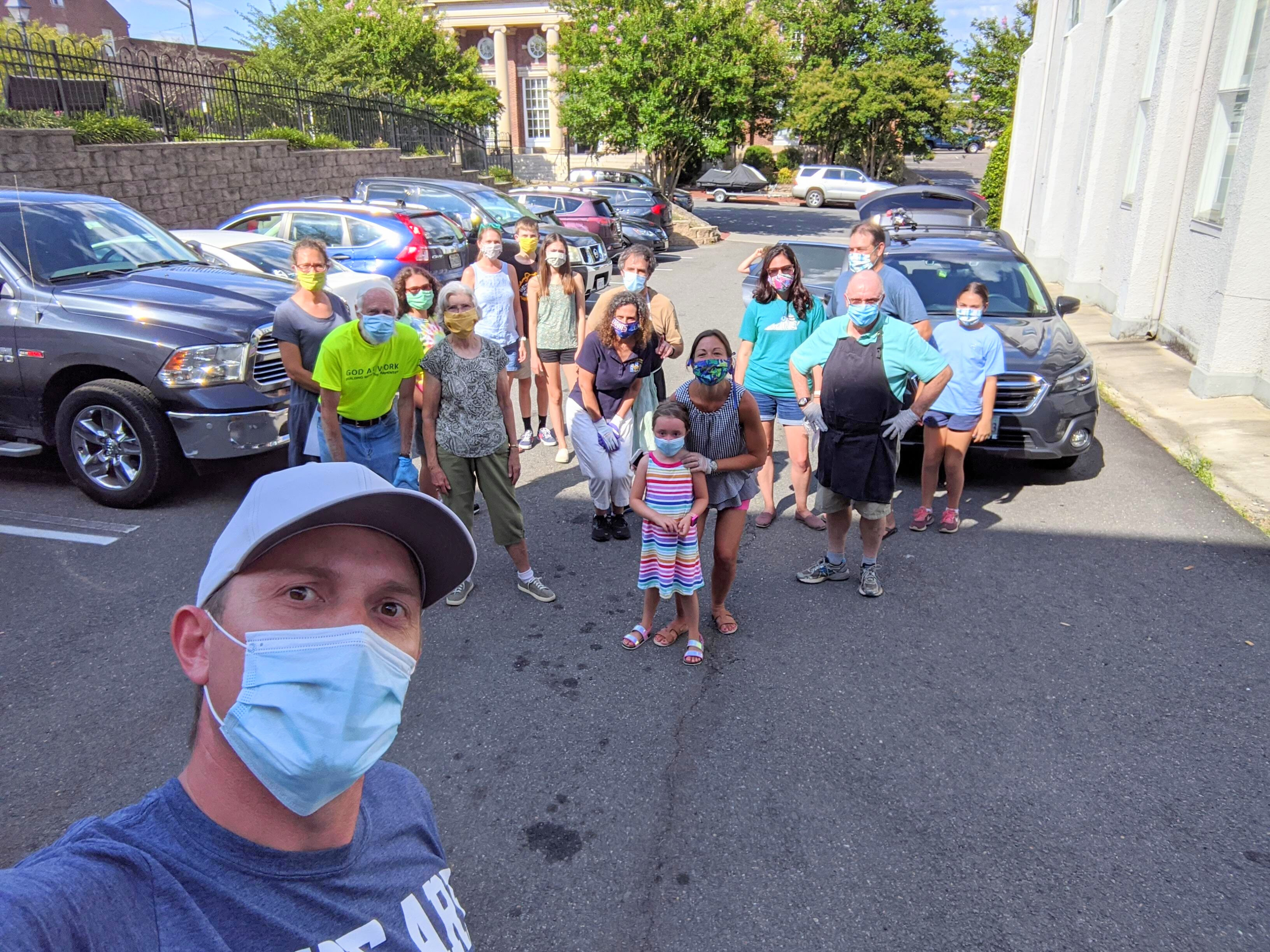 07.11.20

|

Stories

| by

Clay Murray
On Saturday, July 14th, a crew that regularly served the monthly Community dinner got together; with 2 people cooking in Kobler kitchen and 8 people downstairs in the Fellowship hall packing, and did a trial run of making our world-famous, (or at least Fredericksburg-Famous) meatloaf, mashed potatoes, green beans, rolls, gravy, and cookies in a socially distanced, masked and gloved way!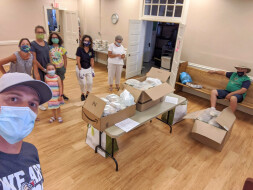 They delivered those meals to local hotels where many of our Micah neighbors have been housed during these challenging times. They were also able to distribute some meals throughout Downtown Fredericksburg. They had been given permission by FUMC to have no more than 10 volunteers inside the church to prepare the meals and it truly came together better than hoped! It really was a learning experience that we hope to build upon in August and welcome more folks into the fold as space or permission allows and as your giving heart's desire. We miss you all and want to figure out a way to make sure we can give anyone who wants to help that opportunity while maintaining appropriate guidelines. Please bear with us as we figure it all out!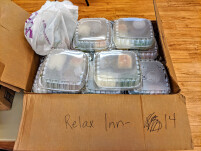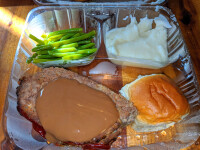 Thank you all for your patience, your talents, and your spirit to make sure we could safely reconnect with our neighbors. We can't wait to see what we can do in August and will keep you posted!
Thanks to all who were involved!
Interested in getting involved in this ministry?? Email
Clay Murray