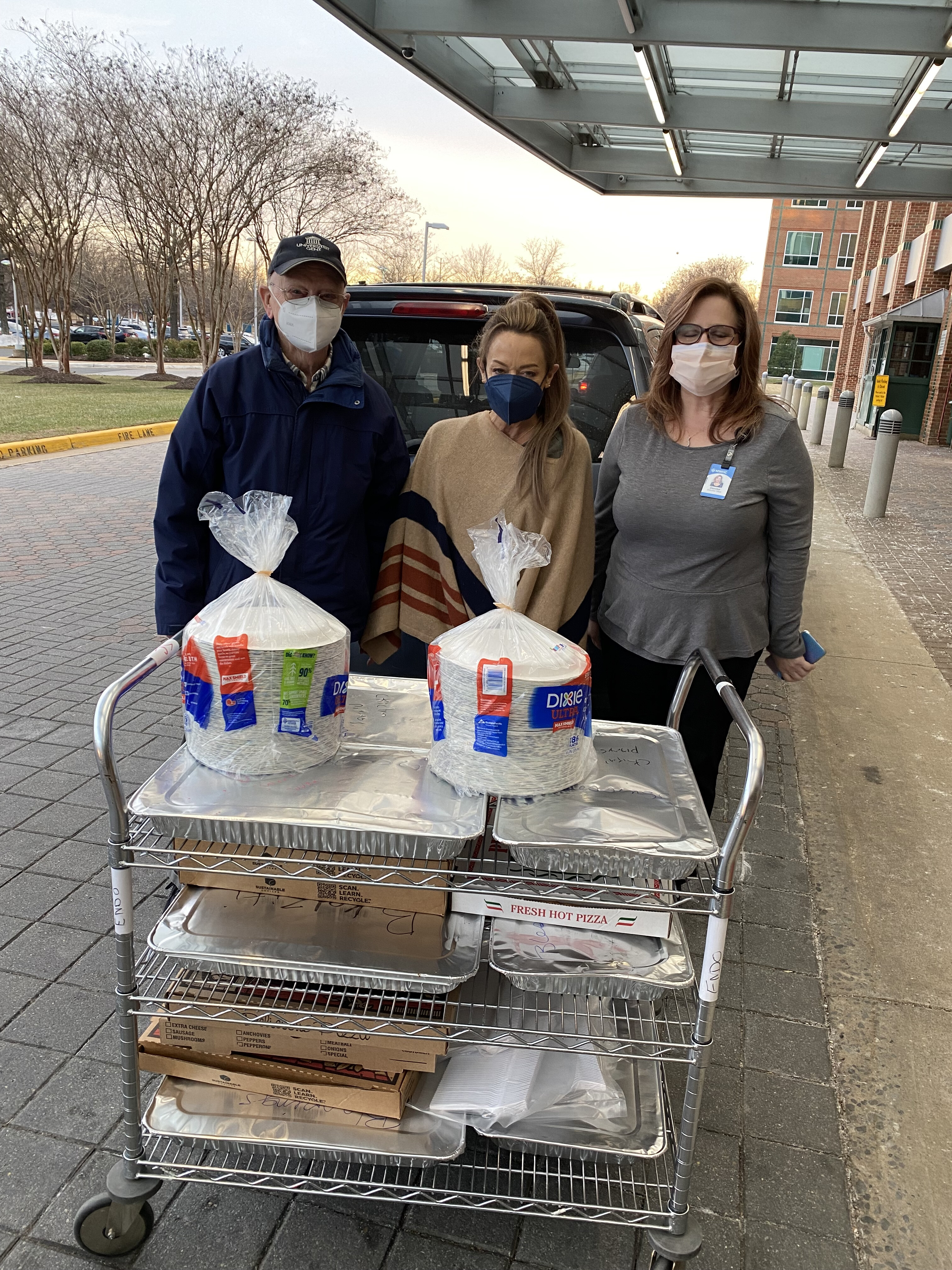 02.17.22

|

Love

| by

Pastor Mary
As Covid has made our lives difficult and uncomfortable, our healthcare workers on the front lines are often forgotten!
Well ... NOT TODAY!
A delivery team, organized by Pastor Mary, and a few local restaurants have stepped up in a big way to offer free meals to those working at Mary Washington Hospital!

Owner Boe Bowne of 3 local Jersey Mikes sub shops recently stepped up with over 220 boxed lunches sides and water!
And Luigi of Castiglia's Italian Restaurant has donated over 1000 meals in the past several weeks!
The generosity of our friends in local shops in the community continues, and we are so grateful!
check out some pictures below ...