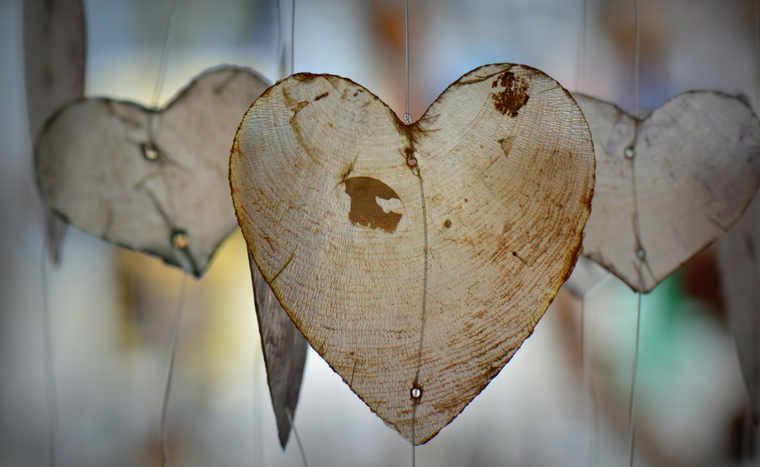 11.02.17

|

Love

| by

Fredericksburg UMC Members
My church meets me where I am. When I was ready for growth through leadership , you gave me opportunity. When instead, I needed support for my young family , you provided.
Our Pastors, Our worship services, The music, both vocal and instrumental, receiving the Sacraments of Holy Communion EVERY WEEK, The Wayfarers Sunday School Class and the United Methodist Women, who are like family; The presence and the power of the Holy Spirit—Opportunities to serve others member since 1964.
My beloved Sunday School Class, My United Methodist Women Sisters, our music ministry, the fellowship and love of this congregation, the prayer card ministry.
Staff and congregation, Activities, Outreach for others
Wayfarers Sunday school, Beautiful Traditional Sanctuary
Wayfarers S.S. Class, Serving breakfast to the homeless, worship, Wednesday night dinners, UMW. The Spirit of God in the smiling faces of children and my brothers and sisters in Christ..Camilla Prewitt
It's my loving family. We searched for years and God blessed us. An ad about the Durham Boys Choir brought us here , a nice couple told us about the service and said "Come and See" We've been here ever since. Jayne Manger
People, caring Missions, Youth and Children programs
The way(many ways) FUMC embodies Christ love, grace and peace for all of those it touches (locally & in the world at large) the celebration of Holy Communion every week , our excellent ,caring Pastors, The warmth and acceptance , friendliness of our congregation.
Variety of worship styles, wayfarers SS Class, Small groups, Wednesday night dinners, Micah..Paul Prewitt
Missions, Youth, Upward Basketball, Children's Ministry, Pastors
People I sit with in the Pew, Missions to help people in need
All of our outreach programs both local and worldwide.
Many Fellowship opportunities, Strong children's programs, friendliness of members
I love that my church is a "family" and this family is so very supportive of each other. If I am in need of any kind I know I can always depend on my family for support in any way!! Thank you for always being there for Ed and me. Beckie Resio
Knowing my children will grow up with a safe place and great friends MOPS! Preschool! The amazing energy of Larry and Robb… Kelly
The love and support of fellow members of FUMC
Diversity of programs/classes, History, A great Sunday School Class, Good Sermons
The feeling of" family" when you walk through the door. A safe trusting place where you can be yourself, without judgment. Jillian Murray
The Outreach ministries to our Community, City, State, Country & World., The warmth and love of our Pastors, Lay Leaders, and members.
Worship at FUMC is enhancing, engaging, encouraging and enabling.
Our Outreach ministry, our wonderful pastors, children's ministry
Music, choir, organ and piano, 8:30 traditional service, Wednesday night dinner, sermons by Pastor Larry & Robb
The many ministries that FUMC offers, The always positive and friendly pastors and church staff, All the ways our church help out in the communities, food pantry, etc
Worship service at 9:45am, Efforts and energy with outreach, relevance of how the word applies to past, present and future (in sermon series)
The People, the Pastors, the opportunities to serve
The feeling of peace after the service
The family-like atmosphere and genuine love for each other…Mike Cotter
The sermons are very challenging and thought provoking. The greeters always welcoming with a smile, hug, or hand shake. The family chair at the 8:30 service!!, Good Job
The inviting atmosphere and sanctuary colors, the stained glass; our continuing education classes with small groups, our dedication to the every weekday Food pantry. Our many ministries and our willingness to take on more.
Pastors, location, people, worship. The many opportunities for ministry and the weekly message
The people, the connections, The Spirit of God is here.
The mission opportunities available. Denise Gates
My adult Sunday School Class, Sunday morning sermons, the wonderful people who sit in and around my Sunday pew.
The children's ministries. The adult Sunday school classes. Wednesday evening supper and activities
Pastor Larry, Robb and Minister Carole. Lots of service opportunities. Chances to get to know and socialize with other members.
The Spirit-filled messages and music every Sunday. The gathering of Christians, who serve God in many different and unique ways. Mel Davies
FUMC is a Bible based church, full of generous people, who are willing to give their time and resources to serve our church and community with Christ like love. Kristen Johnson
I love the meaningful and practical messages on Sunday mornings.
The authentic messages- The music- Communion- They have a place for kids, Feeling close to Jesus.
Local missions support for needy in our community, Missions abroad, Music program, Children and youth ministries
The people!!The staff both in church and preschool!! Wed, night dinners!! Alpha! So much more!! Thank you to this Church!!! Fredericksburg UMC. Alas Family
Communion weekly, Friendly people, Choice of Sunday School classes and Worship service
It has more ministry than any other church has.
The care and loving relationship within the congregation.
The spiritual investment our leaders ( ie Mike cotter, Doug Holbrook, Don Becker, Steve Cooley, Becky Brooks, Joann Wilson Trish Vaughan, Patti Orcutt) have made to grow Disciples. Will Hendricks
The church loves God! You can see everywhere…on the walls and in the eyes of its members. God is smiling. David Carryer
Welcoming, like a family, open-mined & loving, taking care of others & the community.
Traditional Worship! Opportunities to serve God! Youth ministries & Youth musical! Children's ministry! Vacation Bible school.
Our outreach ministry, Sunday school, Preaching
The people, the activities, all the ways we help our neighbors both near & far
Children's sermon, being able to sit together with your friends, the greeters, I believe all 3 Pastors do a good job.
I love the people and the relationships I have gained Heather Hewson
Positive welcoming church Aileen Roark
I love watching the children grow. From pre-school to college graduation—watching the children grow in body and spirit is one of the greatest joys in my life. Brooke Miller
Local ministries to the community-Micah, sermon messages, contemporary music @ 9:45, Wednesday night dinners, opportunities to get involved
Weekly Communion, 9:45 Praise music
Pastor Larry/Pastor Robb, praise band 9:45 service, Community Outreach-Food bank, Micah ministries Church family Cyndi DeWitte
Warmly welcoming to everyone & I always leaving with feelings of peace & love
Welcoming Congregation, many opportunities for spiritual growth Melody Direenzo
Praise and Worship team, Children's Ministry, Youth group, what our church does for others! Our leaders
Real life & energetic sermons, small groups! Sunday school
United Methodist Women, Micah Ministry, open-mindedness, Sunday school classes, Children's ministry Youth ministries Sandy Howson
FUMC feels like home—my family, Ministries abounds—like a kid in a candy store John M
Hospitality, Music & Contemporary service, mission work
The Pastors & their delivery of the message, people/friends, ministries, music Kendall Martin
I love the music, I love the giving, and I love the teachings
The People---the love and welcoming experience when you come in the door
The people—the love and welcoming experience when you come in the door.
The people, ministers and community outreach.
I love how friendly everyone is., I love all the opportunities you have to worship. I love our Ministers
Faith & Fellowship Sunday school class friends and discussions and service to Micah and monthly breakfast.
The music, all different types of worship services, programs for the children; upward BB the fact that the church is open to lots of different groups throughout the week. ALL are welcome
Multiple worship services with different "feels", beautiful music, sermons relevant to my life, friendly caring people
Many varied opportunities to volunteer and many ways to give back.
Time choices for services, the humble ministers, music & choirs, loving people, many missions available.
One can always get a hug when it's needed!!!
Our children's programs, Diversity of mission programs, the daycare
The many ministries to choose from to get involved in, excellent sermons by ministry staff and friendliness
Welcoming smiles & greeters, wayfarers Class, Community dinners, Wonderful sermons
I love the friendship and the love of everyone
Fellowship with the folks we have known for years and with those we have just met. The opportunity to focus, remember and reflect upon those matters of eternal and not just transitory significance.
Flowers on the alter—showing love, quiet to worship, carefully planned service...Betty Lou
I like to think that the beautiful anthem by Craig Courtney say it ALL about FUMC. (attached Hymm) "In my Father's house".
The programs we have for children 7 adults. I love our Sunday school class & children's rotation & youth groups. Programs for outreach- Thanksgiving food pounding-UMCOR, UMW & UMM, Kits for children, baby, health, flood. Our food pantry, most important being there for each other with prayer & help in times of need. Linda Walker
You do an outstanding job of making new folks feel welcome…Natalie Garcia
The many activities for all age groups… Margaret Mock
Our ministry to the homeless
Learn about Jesus, Worship God with thanks, Christian fellowship, Sunday school
The special youth breakfast and bible school!! and donuts…Rebecca Bolick
So many willing hands with smiling faces!! …Ronda Worcester
I like our two new ministers, and the new choir director.
The opportunity to learn and grow in faith, the fellowship of Christian believers, a place to worship & praise God, Mission and outreach ministries
Opportunities for my children and the focus on community
Energetic ministers, active youth program, Sunday school class, caring people, ministry groups, educational /Bible studies, outreach
Our Pastors as they give us a taste of God's Love
The people
The beauty of the Sanctuary! Tom & Vicki Ullrich
The people! Michelle
It's welcoming nature to all, family friendly, lots of ways to grow spiritually and serve
Open arms, involvement, Larry & Robb, our youth & Sunday school program, continuous outreach Abbie DeWitte
Preacher's message, Music, community outreach Chuck Cooper
Praise, Worship, caring and kind Pastors, engaging & scriptural sermons Tiama
The history and beauty of the church and building, the warmth of the congregation and staff
I love our heart for helping others and for welcoming new people
The support and love of our community, It is so important to me that my church family is our real family. I would not have these wonderful, God centered children/young adults without this family Stephie Maurer
Working in the food pantry, People, Focus Ed Resio
Helping others, improving ourselves, singing praise to the Lord, People of the church
This church is Alive! Sam Crout
I was broken and you welcomed my family and me with open arms. We felt included from the first time we attended.
The heart of the church is Christ-Centered. I feel God's presence when we sing, pray for those in need, to do the mission work in the community & in the world. Kit McFarland
Our Pastors, Our people-family and caring and welcoming, serving community and the world needs, "open door" to all. Carol & Bill Evans
Beautiful church and the services are always relative and easy to understand.
The Faith& Fellowship Sunday school class, the music ministry, the diversity of ministry and mission opportunities and programs supported by FUMC
Friendly
Helping others in the community and the world, the friendliness of the members
The many opportunities, provided for adults and kids to learn about God and interact with all the people of the church and community.
I have attended FUMC off& on since the 80's due to being transferred and moving. In one service we were given a rock, a symbol of our Baptism. My husband carried that rock with him at all times, he worked over seas and it was in his shaving kit. He has since passed but that rock is with him. Once again, I am a member of FUMC. My daughter, Kimberly said "Mom, we have a new Pastor and you will love it. I feel I have come home again. I still have my rock, and as a token of that day when John passed away, Kim put small crosses on small rocks to give to all who attended the services here and in AZ. The Rock lives on. I also love communion every week. So many times we need to drink from that cup and the weekly communion enforces our faith and enriches our hearts. In Him Linda Peck