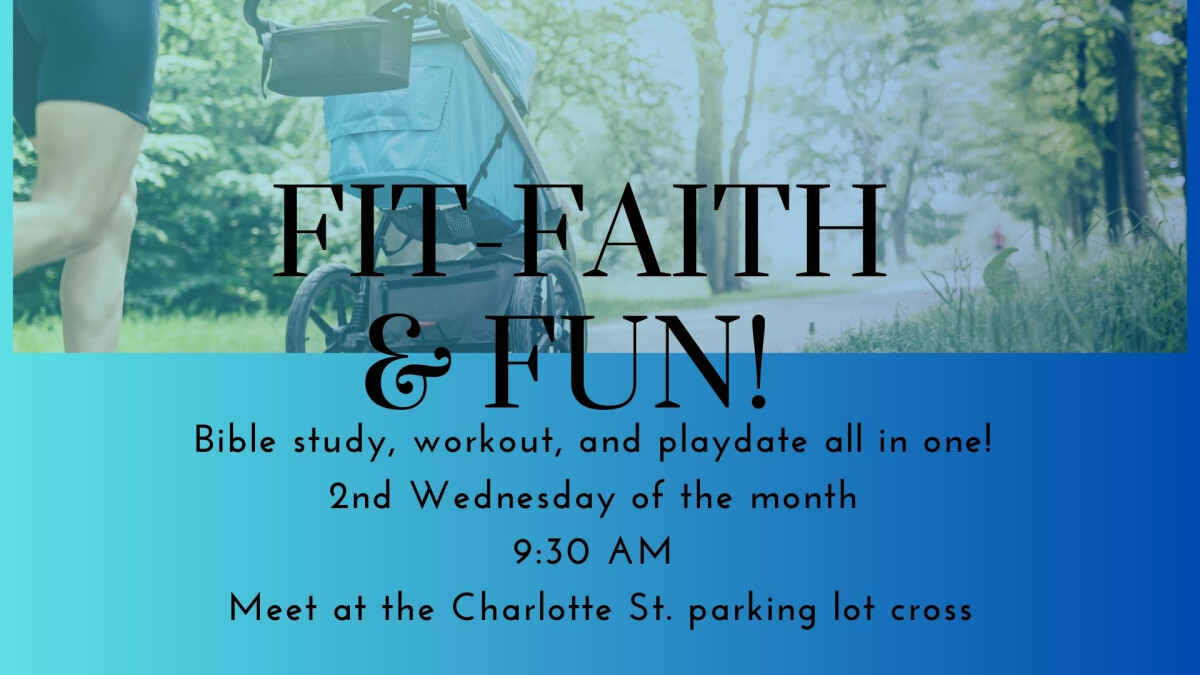 Second Wednesday of the month
,
9:15 AM - 10:30 AM
All parents/ mom/ grandparents whomever ... welcome!
Join Pastor Chelsea for this one-hour time to connect with us, get an easy workout in, a time of teaching and discussion, and maybe make a new friend(s)!

We'll meet in the Charlotte St. parking lot by the wood cross.
Plan to walk at least a mile (sneakers are key!), but all fitness levels are welcome!
NO RSVP needed just show up!