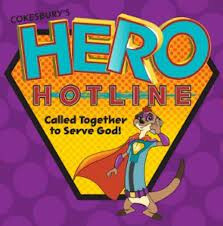 Daily, from 06/19/2023 to 06/23/2023
,
9:00 AM - 12:00 PM
Registration for Vacation Bible School is here! VBS is open for rising kindergartners through 5th grade. Preschoolers and babies are welcome if a parent is volunteering. There will be a staffed nursery for children of volunteers.

We will meet June 19th - 23rd from 9:00 AM until 12:00 PM each day.

Please direct any questions to Jillian Murray, Director of Children's Ministries at
---
HOW CAN I HELP??? :
We couldn't make this week happen without the instrumental help of adults and teenagers. Please consider helping, even for a day or two. You will be blessed! Email Jillian or indicate on the form below that you'd be willing to assist in some way. Email Jillian Murray
NON-PHYSICAL WAY TO HELP!? DONATE! We're looking for $10 gift cards to WalMart & Amazon!

Please fill out ONE FORM PER CHILD YOU ARE ENROLLING!