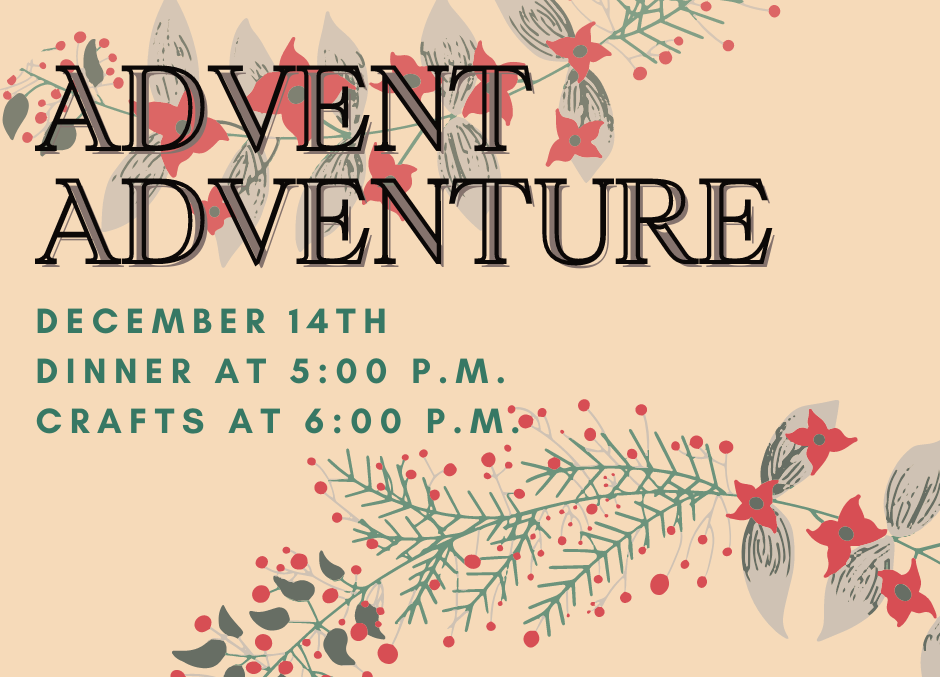 Wednesday, December 14, 2022
,
5:00 PM - 7:30 PM
Advent Adventure plus a family dinner!

Join us at FUMC for a special evening of seasonal crafts and hands-on activities for kids of all ages.
Dinner starts at 5 PM
Crafting starts at 6 PM
This will take place in Kobler Hall with tables spaced out for the different crafts and activities!

If you're coming to the dinner, PLEASE RSVP with the form below!