Come Serve
NEW & IMPROVED - A "one-stop-shop" FUMC Serves link that covers volunteering sign-ups for many of the ministries and missions


FOOD PANTRY (at FUMC) - Easy signup https://tinyurl.com/PantryHelp
Tuesday, Thursday & Saturday 2:00 - 4:00 PM
Email for information at ; Donation Inquiries (Tom) 401-465-7909
Immediate NEEDS: New Boxed Cereal, Size 3-6 diapers, and baby wipes. We can only accept unexpired unopened items.

Micah Ecumenical Ministries- Serve our housing-insecure population;
-pack lunches for clients and distribute them at the day center, contact FUMC Coordinator - Art Sheffield at ) AND/OR
- help cook a once-a-month breakfast or assist at the day center -contact Diane Cotter at )



Community Dinner - Cook and serve a family-style dinner, available to any and all community members. 2nd Saturday of the month
(contact Clay Murray at )



Furniture Bank - 2nd Saturday of every month, help make a house a home by picking up and dropping off furniture and home good items from donors to recently re-housed neighbors. Contact Bill Botts at or or call Bill - at 540-656-0843 or Sue - 540-376-2219
Check out THIS page & video for more information about this important ministry!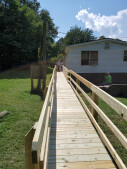 SAWs: SAWs (Servants at Work) is a national organization, with a local chapter that, builds wooden wheelchair ramps for the homebound on an almost weekly basis. (Contact, )
Check out THIS video of this amazing ministry!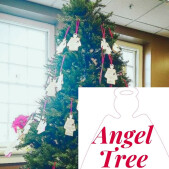 Angel & Dove tree is a way for us to help those locally with Christmas gifts. Angel tree benefits children who have an incarcerated parent and Dove tree is run through RASCB and benefits adults with developmental disabilities.
(Thank you to all who helped during our season in 2022! We provided many gifts to those in need!)
Find even MORE ways to serve